Grand River Aseptic Manufacturing
As a "microbrewery of pharmaceuticals," Grand River Aseptic Manufacturing (GRAM) is focused on supporting the life science industry's growing need for high-quality, outsourced sterile parenteral manufacturing. As a fully qualified and validated pharmaceutical company, cleanliness, precision, and reliability are vital to the success of their business.
FZ provides dependable industrial tech solutions in this pursuit where quality and precision are critical. Our team installed lights in the cleanroom, extended crucial troubleshooting on multiple machines, and performed machine maintenance for both facilities.
To round out the scope of work, we programmed and installed two vision inspection cameras on the GRAM's Vial Label Machine. Before the vials are labeled, the first camera snaps a picture of the label to ensure that it contains the correct information. If approved, the label is then secured to the vial.
A second vision inspection camera takes a picture of the vial to make sure that the label is orientated correctly. If the camera senses a mistake in the process, an alert is sent to the machine to reject the flawed vial. Implementing this new system improved both the quality and precision of the machine by eliminating mislabeled or incorrectly marked vials.
Customer:
Grand River Aseptic Manufacturing
Location:
Grand Rapids, MI
Related Keywords:
Electrical, Pharmaceuticals, Automation, Service, Controls, Engineering, Processing, Life Sciences, Equipment, Grand River Aseptic Manufacturing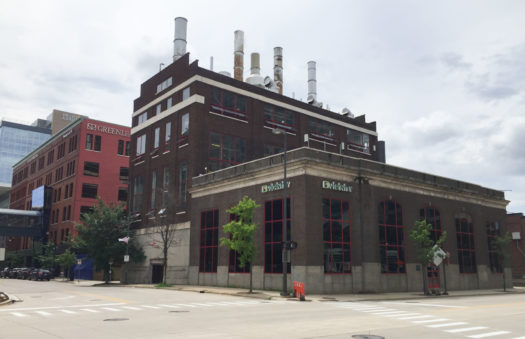 Vicinity Steam Plant Vicinity Steam Plant In 1888, the Grand Rapids Edison Light and Fuel…
...
Questions about this case study?