Design Build Controls and Automation Services
When it came to upgrading their obsolete equipment, a local infant nutrition plant relied on FZ to serve as their plant floor integrator. As experts in industrial plant floor solutions, our team refreshed their controls and programming software including variable frequency drives, HMI displays, and outdated panel builds. We also upgraded the controls system on Palletizer #1 from an obsolete Allen Bradley PLC 2 Programmable Logic Controller to a new Allen Bradley ControlLogix 5000 PLC with built-in safety control. In addition, we installed a remote Ethernet I/O that distributes control and safety signals to components across the equipment to ensure system-wide network connectivity.
Through the upgrades, our team improved the performance, compliance, and diagnostics of the equipment. We also increased the equipment's throughput and yield by increasing the reliability of the equipment as well as the ease of replacing new components. In addition to improved production, increased plant safety was also accomplished on this project. New automatic door and gate installation elevated their safety rating to a Category 3.
Extensive preplanning and testing were essential to ensure the success of the program and to minimize downtime on the plant floor. The entire project was completed in one month and will extend the reliable, usable life of the customer's equipment for many years to come. The project's success has led to FZ being named the facility's preferred plant floor integrator.
Contract Type:
Design Build
Customer:
Dan Vos Construction
Location:
Fremont, MI
Related Keywords:
Controls, Controls Equipment, Controls System, Automation, Robotics, Food Processing, FDA, Food and Beverage System Integrators, Food Processing Systems Integrators, Safety Upgrades, PLC Migration, Design Build Controls and Automation Services, Grand Rapids System Integrator, Design Build Electrical and Automation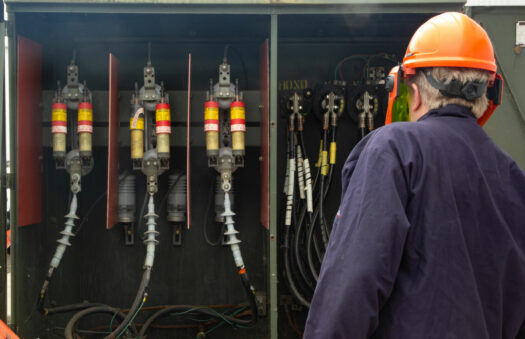 For many years, our team has been providing ongoing preventative maintenance services for their manufacturing
...
Questions about this case study?