West Michigan Industry 4.0 Solutions Partner
Nu-Wool + Innovative Manufacturing
Since 1949, Nu-Wool has provided high quality, environmentally friendly cellulose insulation for its customers. As the world's oldest and most innovative manufacturer of cellulose insulation, Nu-Wool's products offer superior thermal and air-filtration properties that result in quiet, draft-free buildings and low energy bills.
For over 70 years, Nu-Wool has incorporated innovation and best practices into all facets of their operations. It is with this mindset that the Nu-Wool team first became interested in the value that Industry 4.0 has to offer, specifically around diagnosing their equipment, avoiding downtime issues, and minimizing waste and inefficiencies.
FZcare Engagement
As a partner in innovation-focused, industrial solutions, Feyen Zylstra has provided numerous controls and automation upgrades throughout Nu-Wool's facility.
Understanding Nu-Wool's interest in Industry 4.0, the FZ team identified them as an ideal partner for a new service program called FZcare. The FZcare program is a customizable service agreement that combines preventative maintenance, sustainability, and IoT solutions. Under FZcare, Nu-Wool has unlocked collaboration and identified opportunities within their plant to leverage Industry 4.0 principles that drive value. The FZcare program is focused on providing automation assessments, data acquisition, cloud storage, lean consulting, and artificial intelligence enhancements to Nu-Wool's operations.
Industry 4.0 Solutions
The first focus area that FZ and Nu-Wool tackled was incorporating data acquisition with cloud-based storage. "We brought FZ in to help us understand the lost time we were experiencing," says Matt Henderson, Vice President of Nu-Wool, "We needed data to help us identify where to start so that we weren't just guessing at the root causes of our issues."
"Had we not partnered with Feyen Zylstra to iron out the kinks in our system - our robots would likely be sitting in a warehouse right now. With FZ helping to dial in the system, we have achieved our return on investment in less than two years," says Henderson.
By installing FZ's IoT solution along with partner components such as TwinThread, FZ provided data acquisition and artificial intelligence capabilities. The IoT solution collected and sifted through data to identify downtime and system constraints in Nu-Wool's current operations.
"FZ helped us leverage technology and simplify data in a way that is useful for production. Already, we've used our data to report out to our customers on the individual bag weights within their orders. This has allowed us to support our customers better while monitoring for inconsistencies, quality, and waste," says Mike Steigenga, Maintenance Manager at Nu-Wool, "We appreciated that FZ could customize the FZcare program to our size. Being a smaller organization, enterprise Industry 4.0 solutions can seem too large for a business like ours."
"We were excited to find a partner in Nu-Wool that understood the benefits of Industry 4.0 and were eager to dive in more. It's encouraging to see that the data we've collected has already helped streamline their operations in a positive way," says Mike Cotter, Director of Digital Solutions at FZ, "Under FZcare, we're able to eliminate traditional up-front costs while making new technologies more accessible and affordable for small to mid-size manufacturers."
With future plans of incorporating automation enhancements into operations, the future is bright when it comes to the partnership between Nu-Wool and FZ.
Customer:
Nu-Wool
Location:
Jenison, MI
Related Keywords:
Nu-Wool, Cellulose Material Solutions, FZCare Program, Preventative Maintenance, Sustainability, IoT Solutions, IIoT, Automation, Data Acquisition, Cloud Storage, Lean Consulting, Artificial Intelligence, Simplify Data, Streamline Operations, Grand Rapids industry 4.0 solutions, West Michigan automation services, Grand Rapids robotics, Grand Rapids system integrator
Partners:
TwinThread, Michigan Manufacturing Technology Center – West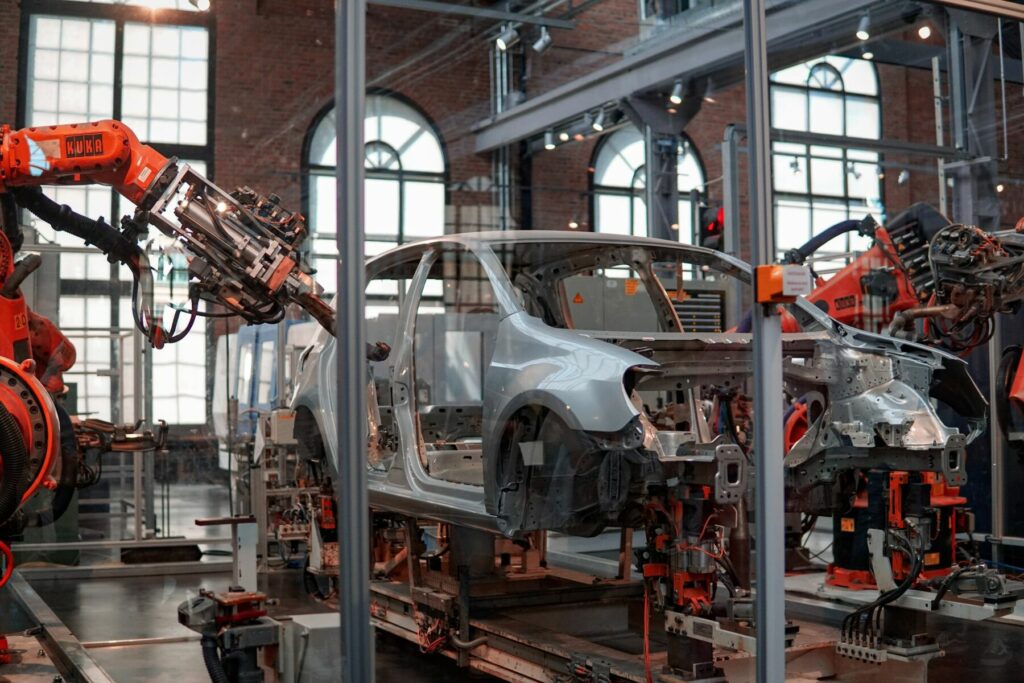 Our team implemented a P2L system that used our Vehicle company's ERP system to provide..
Questions about this case study? Let us know.