When starting to think through an IIoT or Digital Transformation journey, there are many things to consider. From security and price to technology, approach, and scalability, starting a digital transformation journey can sometimes be paralyzing. According to an IoT Signals report by Microsoft, nearly a third of IIoT projects fail to gain momentum in the proof-of-concept stage owing to an inability to justify costs associated with the scaling of IIoT. Because of this, designing an IIoT system for scale is arguably one of the most important factors to consider. When ignored, major network, technology, and layout issues will inevitably occur down the road as your system or space grows.
So, how do you go about designing an IIoT system for scale? What should be considered to do so effectively?
Here's our list of best practices and considerations when designing an IIoT system for scale:
---
1. Start Small 
When starting an IIoT effort, your mindset should be to approach it piece-by-piece, rather than all at once. A pilot program or proof of concept stage (PoC) uses a limited amount of sensors and equipment to ensure that everything is in order prior to a larger endeavor. This provides your team the opportunity to learn and correct any issues with limited risk.
2. Clear Objectives 
Set clear business objectives and user requirements before you begin any phase of an IIoT implementation to ensure that the technology you choose aligns with your goals. This will also help you prove value and ROI as you continue to grow your system.
3. Network Capacity 
With the plant floor going 'online', you'll want to ensure that your whole network, including your wireless system, can accommodate the growing number of endpoints that will be added. The quality and bandwidth of your network will affect message and alert delivery and the quality of your data—something that is especially relevant in mission-critical industrial applications.
4. Network Planning 
While many wireless IoT technologies promise to support thousands of devices per gateway, the reality could be very different. When many endpoints are integrated, your network planning and configuration can become complex and unmanageable. Thus many manufacturers choose to employ multi-hop mesh solutions. With the limited range of mesh protocols, devices and repeaters must be well distributed throughout your plant in order for the transmission to work effectively.
5. Network and Device Management 
As your network inevitably grows, a manual approach to inventorying, deploying, and maintaining devices is a behemoth task, especially as devices may need to be deployed remotely. Furthermore, a system around monitoring the health, security, and connectivity of individual devices within your network is essential, but a near-impossible task when done manually. To ensure long-term success and scalability, thought and action must be put into a network and device management plan or tool from the beginning to streamline and automate the management process.
6. Cloud vs. On-Premise Deployment 
If it's part of the process, it's part of the plant. While everything can be put on the cloud, not everything should. Consideration must go into the breakdown of cloud vs. on-premise deployment processing to maintain the balance between scale, cost, latency, and privacy. Also, make sure to confirm that your connected system can support hybrid workflows.
7. Data Pipeline  
With large amounts of IoT data being generated, transferred, and stored, there is a need for a high-throughput, low-latency data pipeline. A strong pipeline will allow artificial intelligence algorithms to digest and organize relevant data while handling large data surges and storage. With a large amount of data, comes the need for an effective data storage system. With different data technologies available, including data lakes, warehouses, Hadoop HDFS, or cloud blob storage, low-cost, high-volume options help for long term data storage and scalability. Also by utilizing remote data storage, you're able to keep the level of local rich manufacturing data at a reasonable and manageable level.
8. Automated Bootstrapping  
With an increasing number of IoT devices interfacing with each other over the network, security becomes a chief concern. As mentioned before, this large number of devices makes important manual security tasks, such as bootstrapping, device registration, upgrades, and software configuration, impossible. By automating these security measures through electronic change management systems, time and money are saved, efficiency is increased, and security protocols are enhanced.
---
Still overwhelmed on where to start with your IIoT journey? Feyen Zylstra offers an Industry 4.0 workshop, targeted at manufacturers who are paralyzed by all of the possibilities. Sign up today!
Rather talk one-on-one with an expert? Our team has years of experience leading and supporting digital transformation journeys. We're ready and willing to provide advice, insight, and feedback that will help you set your team up for success.
Let's get in touch: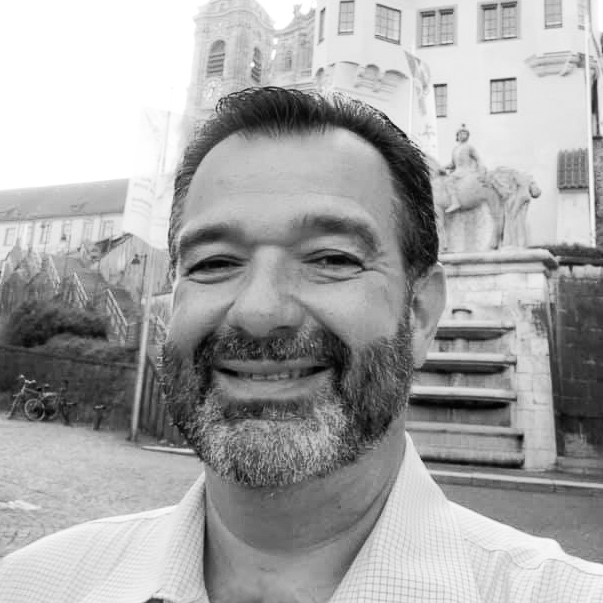 Senior Manager of Industrial Tech
Leave a question or comment: