At times, technology appears to transform faster than we can adapt. The Industrial Internet of Things has taught us that innovation is crucial to the continued success of any organization, but the variety of technology options can be paralyzing for many. By understanding the history of IIoT and MES, we can determine the greatest solutions for industrial automation, machine utilization, and interconnectivity in manufacturing.
Let's explore the history and relationship between MES and IIoT solutions.
Far Past
15+ years ago, an MES system was the only answer or platform on the market that could provide plant floor visibility, data, and automation. For those who could afford it, MES was a no-brainer, growing in popularity and benefit. There were brief moments when ERP systems tried to transfer to the plant floor, but those tended to be short lived and mostly unsuccessful.
What happened with ERP systems on the plant floor?
Enterprise Planning Systems (ERP) support a variety of plant and office floor systems including manufacturing, engineering, accounting, purchasing, planning, human resources, etc. Its main value driver is its ability to integrate information across all of these departments while maintaining extremely high security standards.
At one point in time, ERP tried to penetrate the market, providing similar MES solutions like scheduling, order processing, and maintenance planning. Where ERP failed on the plant floor was in the collection, storing, and streamlining of large amounts of data in a semi-immediate time frame – ERP systems couldn't handle the volume and velocity of the manufacturing data. While ERP systems can collect and store data, they do so within predetermined time periods (think daily, weekly, monthly, etc.) vs. real time (think per second or sub second). ERP systems also weren't able to connect with processing equipment and machines in the same way that an MES system does, limiting its ease of use and scalability.
Recent Past
Within the last 10 years, IIoT systems entered the marketplace and for the first time, the industrial plant floor was offered a system that mirrored MES but with additional edge computing capabilities. These capabilities enabled IIoT systems to handle large amount of plant floor data but were unable to compete with the mature core MES functionalities. IIoT systems were basically sold out-of-the-box as a shell, meaning most if not all functionalities had to be customized and programmed, translating into significant cost and development time.
Today
Much like the explosion of available apps within Apple or Microsoft's app store, we're starting to see IIoT systems' base functionality increase out-of-the-box. This is largely due to the user community developing core MES functionalities as well as an uptick of traditional manufacturing software powerhouses developing IIoT solutions or partnering with IIoT software providers. It's still not at the degree of MES, but has definitely cut down the cost and development time previously required. IIoT can and will do more in the future than it does today, but it doesn't mean that it can supplant current ERP or MES systems quite yet.
Future
In the future, IIoT systems will likely grow in core functionality service offerings until they rival MES, while keeping the cost and time savings that provide them an edge. We will also likely see several traditional ERP functionalities moved into the IIoT domain as well. IIoT systems are currently priced much lower than MES systems and generally operate on a subscription model. In the future, that may change.
As Tim Berners-Lee, the inventor of the World Wide Web, said, "The future is so much bigger than the past." Understanding the history of MES and IIoT systems can help us better prepare for the decisions we are making today and tomorrow. Are you ready to embrace the ever-changing technology and commit to innovation but not sure where to start?
Contact an FZ engineer today and lean on our expertise in shaping the electrical and industrial tech industries.
Read more on predictions our team has for the future of IIoT in 2022.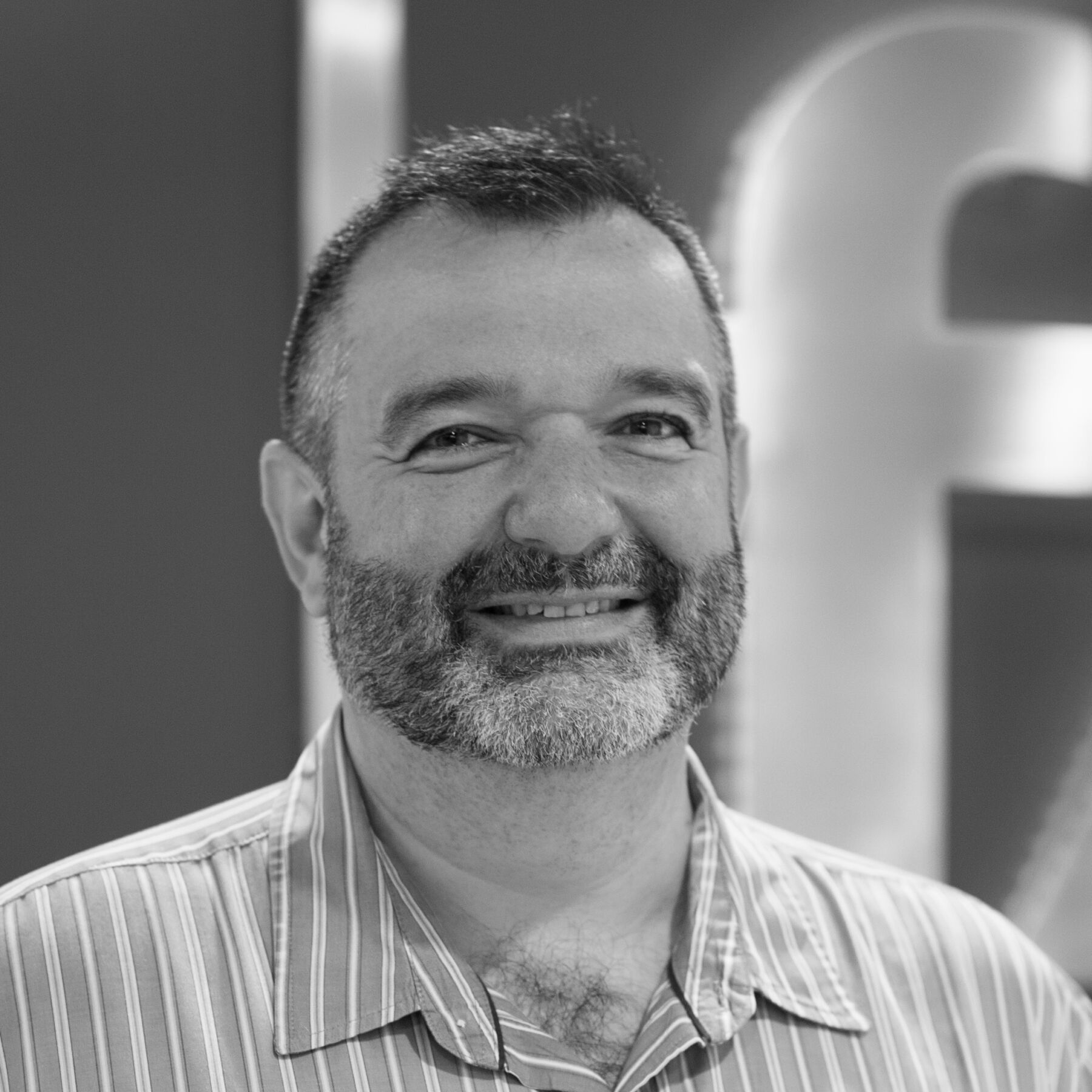 Practice Leader, Digital Manufacturing Solutions
Leave a question or comment: