A connected world is upon us.
It's no surprise that the current competitive landscape in manufacturing is being shaped by those manufacturers who have begun to harness the benefits of increased plant floor visibility and data-driven insights. For others, the idea of the Internet of Things (IoT), or the Industrial Internet of Things (IIoT), is still foreign and something that can wait until tomorrow, or next month, or next year. The catch is that the longer you wait to dip your toe in a digital transformation, the longer you postpone the benefits and efficiencies that come along with this new technology.
The Internet of Things (IoT) is the network of physical objects that are embedded with software, sensors, or technology that connect them to the internet and other devices. With over 10 billion connected IoT devices today, everything from normal household objects to sophisticated industrial equipment are connected. IoT has unlocked a hyperconnected world where the line between physical and digital is blurred.
The Industrial Internet of Things (IIoT) refers to the use of IoT technology within the industrial, plant floor setting. IIoT uses a combination of sensors, big data, artificial intelligence, analytics, and wireless networks to optimize and automate the overall production process.
Wondering what to do with your current MES as IIoT systems become more accessible?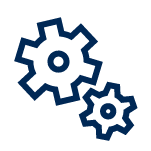 Increase Productivity and Efficiency: IIoT empowers manufacturers to automate and optimize their overall operating efficiency. Relying on robotics and automated equipment improves overall production efficiency and accuracy, boosts productivity, and helps streamline processes.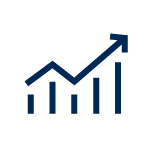 Data: Using equipment sensors, machine and equipment data can be monitored on a consistent basis. This data provides visibility into equipment OEE and allows manufacturers to make data-driven decisions regarding all manufacturing functions.

Reduce Errors and Improve Cybersecurity: According to a Cyber Security Trend report, human error accounts for 37% of all data breaches. Utilizing IIoT allows manufacturers to digitize every part of their business. By reducing manual processes and entries, manufacturers can reduce human errors, thereby reducing the risk of cyber and data breaches.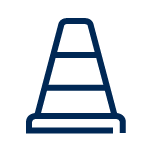 Improve Safety: IIoT has provided manufacturers with another way of protection. Using intelligence, connected devices, and wearable monitors, managers can now monitor the health, safety, and protection of their workers through data on injury, absences, human health analytics, near-miss, and environmental conditions. Using this data trends can be identified and resolved to mitigate future incidents.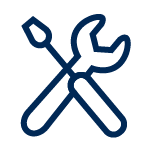 Predictive Maintenance: Unplanned downtime is the nightmare of manufacturers worldwide. The average cost host of downtime across all manufacturing types equates to $260,000/hour (Aberdeen Research Group). Relying on reactive equipment maintenance measures once an event already occurs poses undue stress and costs on manufacturers. By leveraging IIoT and predictive maintenance measures, these issues can be mitigated and downtime avoided altogether. Using machine performance data, manufacturers can create a baseline to compare future machine performance against. By monitoring and addressing any slight issues that occur, manufacturers can plan ahead for maintenance measures, saving time, money, and stress.

Production Process Optimization: From equipment breakdowns and unforeseen bottlenecks to supply chain disruptions and complex customer orders, inefficient manufacturing processes result in loss of production time and profit. A connected plant floor provides operational benefits across all production processes, including machine performance, supply chain optimization, workforce safety, quality control, and assembly line management. A connected plant floor also allows production processes to be consistently monitored, controlled, and adjusted to further optimize.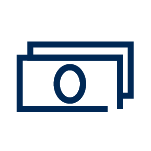 Reduce Costs: Relying on data-driven insights to direct operations and production can help steer manufacturers in a profitable direction. Combining other IIoT benefits, like predictive maintenance, reduced errors, and improved efficiency and quality, all reduce operating costs and boost profit.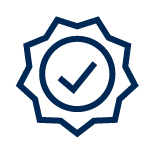 Quality Control: IIoT allows quality control to be automated, reducing the risk of human error and improving overall quality. Machine-equipped sensors monitor for material quality, defects, and overall equipment performance.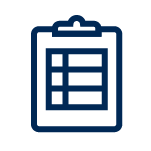 Inventory/Supply Chain Management: Inventory management can be a constant challenge within manufacturing. Over or understocking the correct parts to keep production running smoothly is a time-intensive process. Using sensors and radio-frequency tags (RFID), manufacturers can harness the benefits associated with real-time asset tracking, monitoring, and alerts.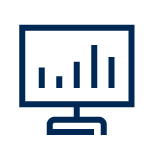 Remote Monitoring: One of the clearest and most compelling benefits of IIoT is the ability to remotely monitor equipment and production 24/7 from virtually anywhere. A 360-degree view of the plant floor paired with specific insights into equipment and production is invaluable to the management of an effective plant floor.
A Quick Guide to Common Acronyms
IoT: Internet of Things
IIoT: Industrial Internet of Things
AI: Artificial Intelligence
OT: Operational Technology
IT: Information Technology
I4.0: Industry 4.0
LAN: Local Area Network
WAN: Wide Area Network
IP: Internet Protocol
RFID: Radio Frequency Identification
SCADA: Supervisory Control and Data Acquisition
At FZ, we are system agnostic when it comes to recommending, installing, and servicing IIoT solutions. This means that we are committed to recommending an IIoT solution that best fits your needs instead of just pushing one solution. Our team will apply our deep IIoT expertise and experience and will take the time to thoroughly understand your facility and needs before recommending a solution.