Feyen Zylstra opens Industrial Tech Center to help manufacturers excel in Industry 4.0
Industrial technology and electrical services firm adding 100 jobs and investing $5.3 million into new Industrial Tech Center located in Walker
WALKER, MICH – Yesterday Grand Rapids area industrial technology and electrical services firm Feyen Zylstra (FZ) celebrated the grand opening of its 20,000 SF, $5.3 million Industrial Tech Center at 3085 Walkent Dr. NW in Walker. A formal ribbon cutting event featured remarks from State Representative Mark Huizenga, Walker Mayor Gary Carey, The Right Place, Michigan Economic Development Corporation (MEDC) and FZ leaders.
The industrial technology and electrical services firm opened its second Walker location to help manufacturers navigate what has become known as "Industry 4.0" where automation, connectivity, and data collection play an increasingly important role in ensuring growth, sustainability and long-term success.
Feyen Zylstra's growth associated with helping the manufacturing community navigate what has become known as Industry 4.0 has resulted in the company growing into its second West Michigan location dedicated specifically to housing its Industrial Technology services.
All of Feyen Zylstra's Industrial Technology services now operate out of the 20,000 SF, one-floor building that featured offices, conference rooms and industrial lab space. "The opening of FZ's Industrial Tech Center is about creating spaces where engineers, developers, and technicians can connect and collaborate to help manufacturers navigate Industry 4.0 and the digital revolution happening on plant floors throughout Michigan and the United States," said Nate Koetje, CEO, Feyen Zylstra at the ceremony.
Through its Industrial Technology services, Feyen Zylstra offers automation, networking and software development, as well as industrial IoT services to help middle market manufacturers take advantage of the efficiencies Industry 4.0 has to offer. The expansion of these services will leverage the company's nearly 40-year history of helping manufacturers attain more connected, competitive and efficient processes.
Headquartered at 2396 Hillside in Walker, the 40-year old electrical services and industrial technology company currently employs more than 700 people in 7 offices located in Michigan, Tennessee and South Carolina.
Feyen Zylstra chose the Walker site over other locations, including sites at the firm's Tennessee and South Carolina offices, thanks to support from economic development agency The Right Place, Inc. and the Michigan Economic Development Corporation, which earlier this year supported the expansion effort with the approval of a $570,000 Michigan Business Development Program performance-based grant.
"I had the great pleasure of working on the project that we are seeing come to fruition today and want to first and foremost thank the entire team at Feyen Zylstra for their partnership and commitment to doing business in West Michigan," said Sam Sedlecky, business development manager, MEDC, during the ceremony. "What we are seeing today will lay the groundwork for Feyen Zylstra to create some 100 new jobs, and very good jobs at that. These jobs will have a significant positive impact on the region and will provide tremendous growth opportunities for many individuals to advance their careers with an outstanding company. Not only does this mean further growth for Feyen Zylstra, however; it also means that many other companies in West Michigan and beyond will be able to access tremendous services from a local supplier, whether that be a need for designing, installing, and maintaining electrical systems or a need for enhanced capabilities in their data collection systems and plant floor connectivity."
The City of Walker also expressed appreciation for FZ's commitment to the area. "We are fortunate enough to have Feyen Zylstra headquartered in our community," said Gary Carey, mayor, City of Walker at the Oct. 22 ribbon cutting event. "When I think of the FZ team and reputation it has built, a few keywords come to mind: excellence, community and values. What FZ means to our city extends far beyond the jobs and the continued building expansions. What really matters is the impact FZ continues to make on our community. That impact happens because of those unwavering commitments to excellence, community and values.
State Rep. Mark Huizenga also spoke at the event, and even presented a special tribute from the State of Michigan. "I'm proud to be here to support good corporate citizens like Feyen Zylstra who make this place a better place to live, work and to raise a family," said Rep. Huizenga at the event. "With this expansion, Feyen Zylstra further cements its commitment to Walker and the surrounding area as a business leader we can count on."
"As the markets and industries we serve continue to grow and evolve, we intend to lead the market by offering the most innovative solutions," added Koetje. "With manufacturers racing to reap the benefits of Industry 4.0, this expansion will enable us to provide specialized technical solutions to our rapidly expanding customer base. We're able to provide manufacturers with a simple road map and lead them through each step of the endeavor – from increasing plant floor automation and improving connectivity to collecting and utilizing data."
At the conclusion of his remarks Koetje noted: "At Feyen Zylstra we believe that culture matters and we are intentional about the culture we are building. A culture of innovation and collaboration. A culture full of technical talent focused on the providing our customers with a great experience while solving their most complex problems. This space is an import part of that. It serves as the backdrop for our culture, greasing the wheels of problem-solving, innovation and collaboration. We are grateful for all of our employees, our customers, and our community and look forward to seeing the impact this space will have on our ability to better serve each of them."
Do you have any industrial technology needs we can help you with? We'd love to talk.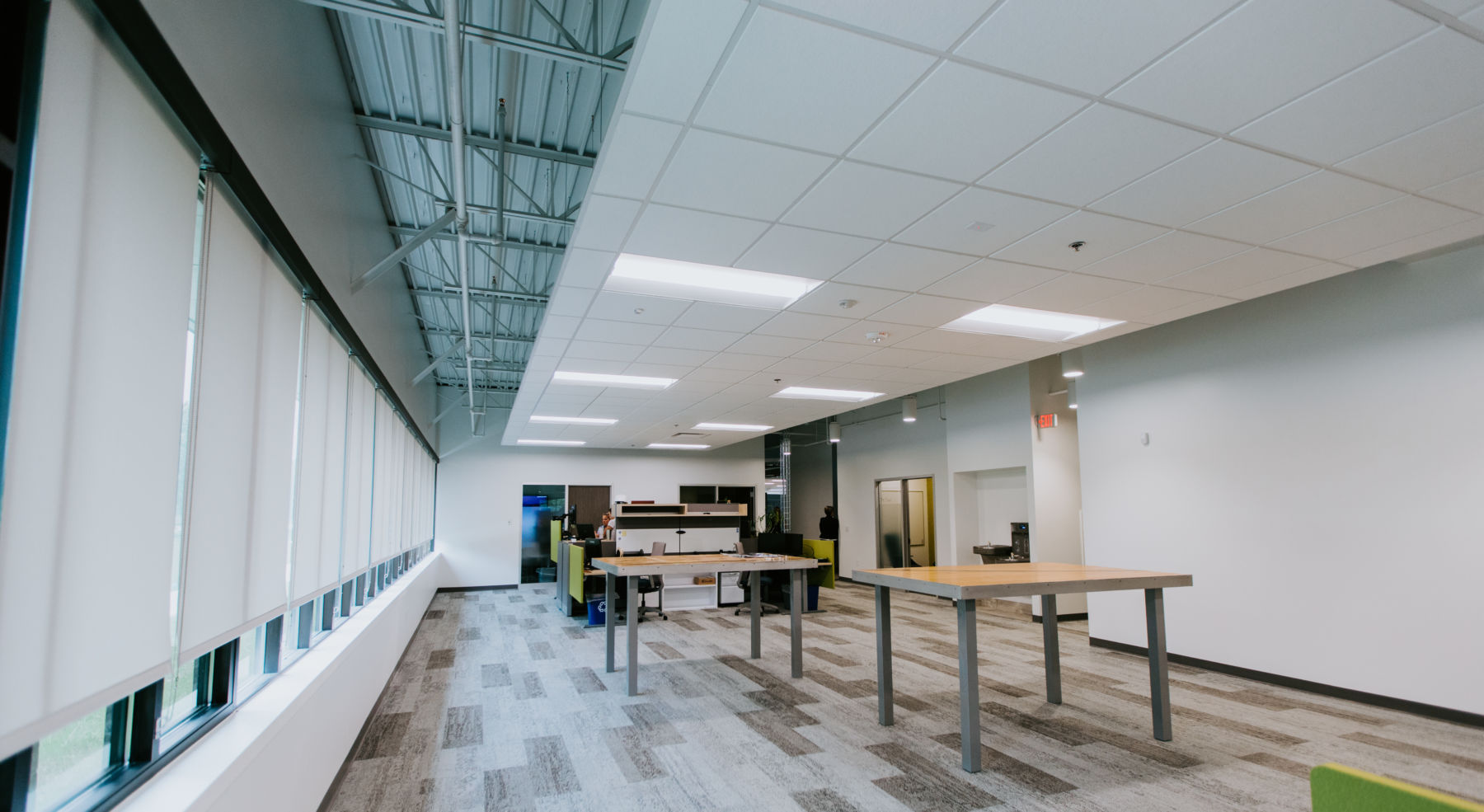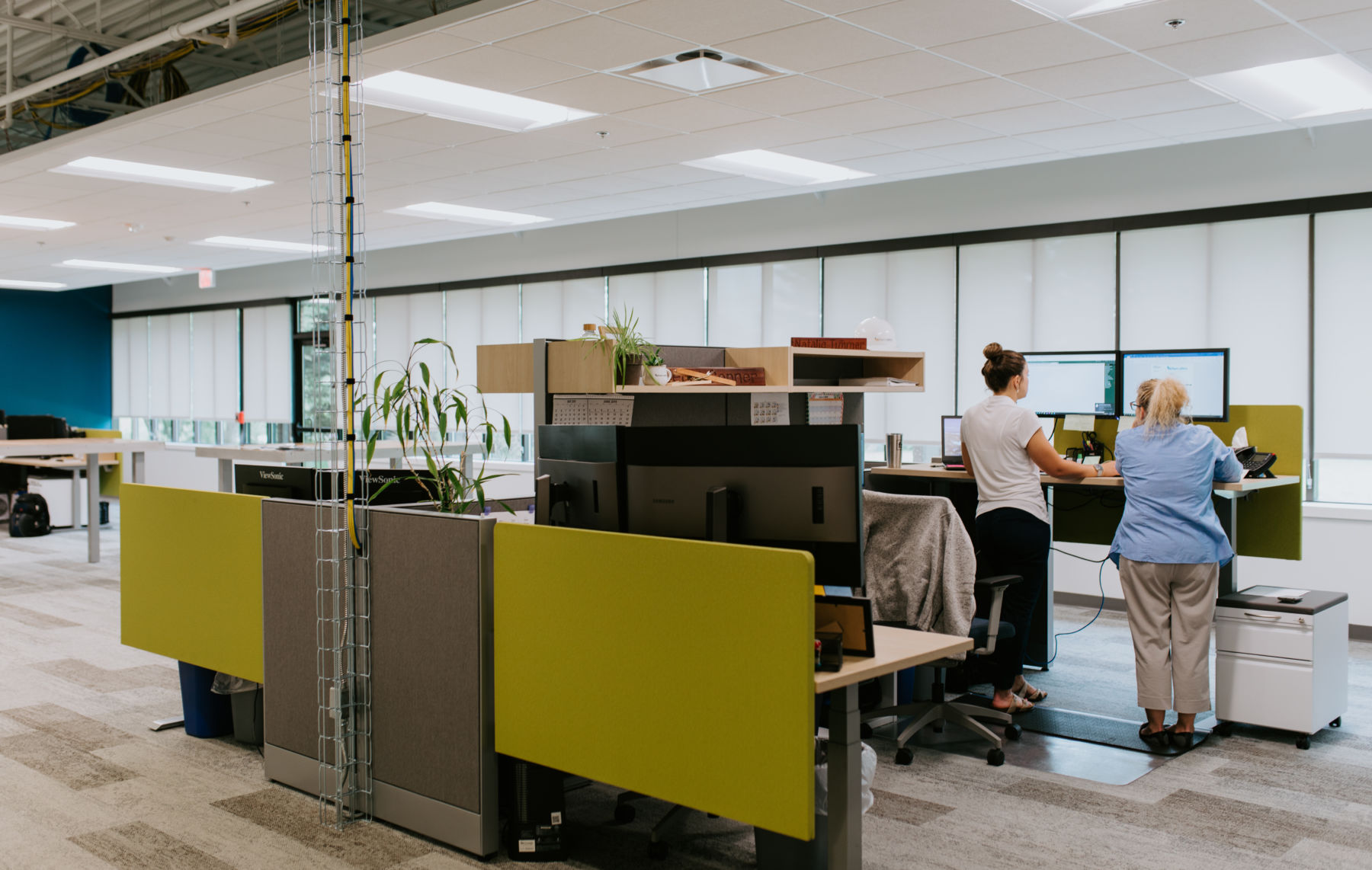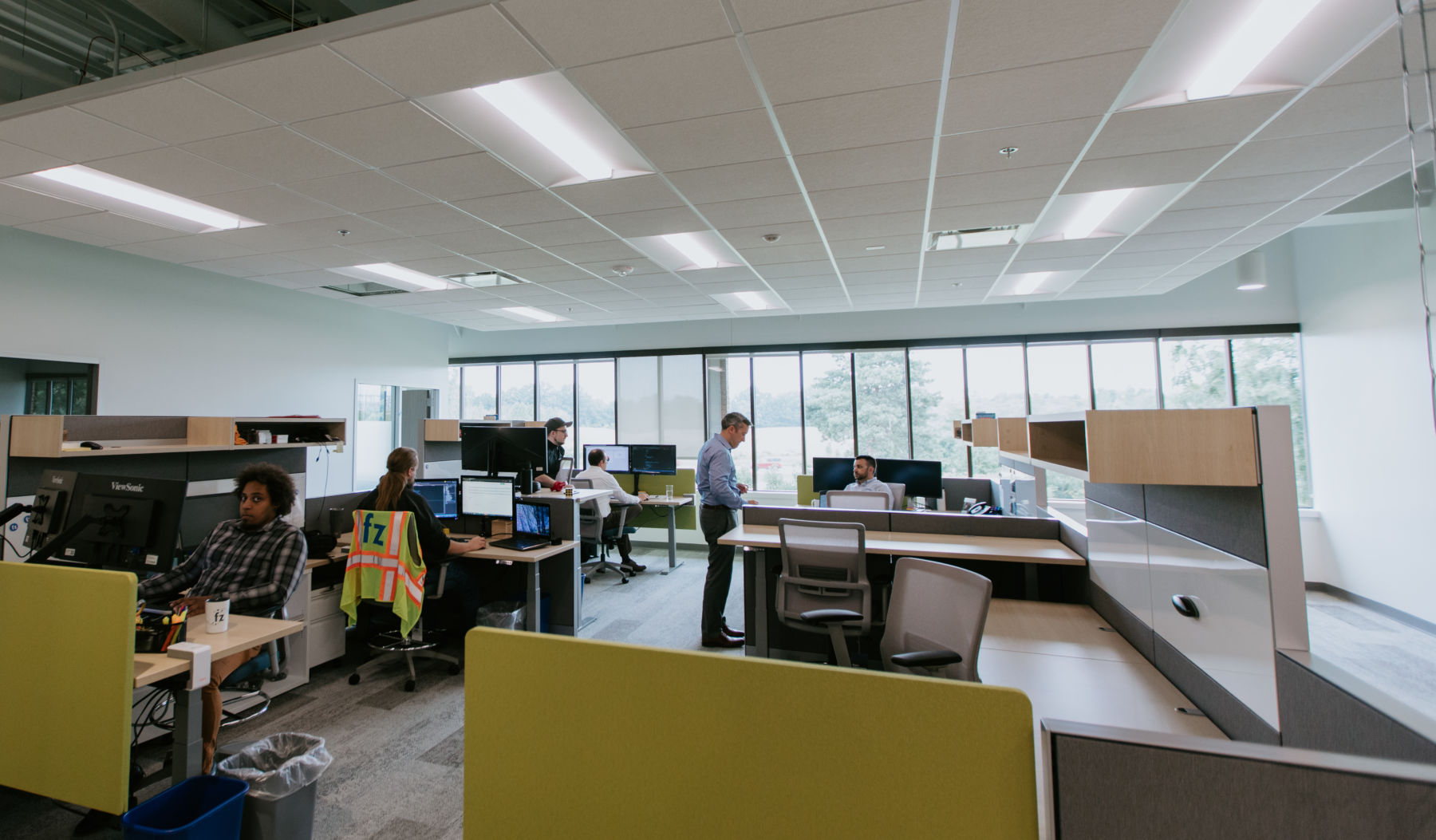 Leave a question or comment: