Although the topic of IoT has been in the common zeitgeist for some time, it has just really started to gain momentum in application in the manufacturing world. As more and more manufacturers start to realize the speed and value of change, IoT still continues to pose security and implementation challenges that make its adoption intimidating. With technology adapting and advancing every year, 2022 will be no different with new IoT trends.
Below is a list of IoT trends and predictions our team has identified for 2022.
1. Regulation 
In response to the increase in IoT network security issues, the U.S. and foreign governments have started to regulate and enforce IoT security measures. Recently the EU Commission enforced the "Internet-Connected Radio Equipment and Wearable Radio Equipment" initiative, which sets baseline security criteria for an IoT device to obtain a CE certification. Also, as part of the U.S. Executive Order (EO) 14028, "Improving the Nation's Cybersecurity," NIST included its "Baseline Security Criteria for Consumer IoT Devices" to address cybersecurity testing and consumer labeling. In 2022 and the future, we will see regulated labeling that will help consumers make informed buying decisions when it comes to IoT technology.
2. IoT in Healthcare 
In 2022, we'll see an increase in IoT adoption within the healthcare industry. Already, we've seen IoT innovation at play with remote patient monitoring, equipment tracking, connected devices (such as inhalers), enhanced lighting systems, robotic surgery, and navigation technology.
3. Lack of Workforce Driving Lights-Out Manufacturing
With increased workforce demands and a lack of labor available being a current chief concern for many manufacturers, in 2022 we'll likely see an increase in pilot lights-out manufacturing programs. Lights out manufacturing facilities are fully automated and require no human presence onsite, meaning production can run with the 'lights off'. We should start to see some factories using lights-out production between or in addition to normal shifts in order to meet production demand.
4. Smart Manufacturing 
For many, the adoption of IoT on the plant floor is still in its intimacy. In 2022 and in future years, the shift and adoption of smart manufacturing will rise. According to the National Institute of Standards and Technology (NIST), smart manufacturing can be defined as, "a fully integrated, collaborative manufacturing system that responds in real time to meet changing demands and conditions in the factory, in the supply network, and in customer needs." Simply put, smart manufacturing leverages the value of a fully connected plant floor to drive OEE, ROI, quality, and value for manufacturers.
Read more on how IoT will Transform Manufacturing.
5. Cultural Adoption 
The general public will start to understand and realize at a higher rate just how connected their lives are with embedded, IoT technology. With this realization comes an increased focus on safety and security consequences that require time and attention. Also, with higher cultural adoption comes higher demand for smart, connected devices. We'll start to see an increase in day-to-day products, now driven with IoT-enabled benefits.
6. Protection and Security 
As one of the chief concerns of IoT, 2022 will bring a renewed emphasis on security. Many organizations will see Network Administrators and IT personnel formally owning cybersecurity within their role and relying on IoT-driven cyber technologies, threat detection, and security service technologies to help minimize risk.
7. IoT-Driven Business Models 
With IoT deployment improving value and business outcomes, manufacturers will rely on automation and innovation to alter their business models.
8. AR/VR and IoT 
The combination of IoT data and AR/VR technologies allows organizations to harness innovative economic opportunities. These opportunities may include virtually designing and prototyping products, training and instructing employees within a simulated environment, and improving inventory management.
9. Smart Cities 
With the increased adoption of IoT combined with edge computing technologies, we will see a rise in the creation of smart cities. Smart cities use data and digital technologies to streamline decision-making and improve the overall quality of life for their inhabitants. This can be seen in applications such as connected utilities, traffic signals, and parking meters.
10. Customer Service 
Another realm that will be affected by IoT is customer service. By utilizing IoT capabilities within a CRM system, an organization can use increased data and trend reporting to detect and report customer issues, provide faster follow-up, and improve a customer's unique experience. All of these benefits allow for greater consumer engagement and a higher customer retention rate.
Want to talk more about these IoT trends? Interested in IoT but not sure where to start? FZ is here to help. With years of experience leading digital transformation journeys, we understand the importance and value that smart technology can drive.
Get in touch with us: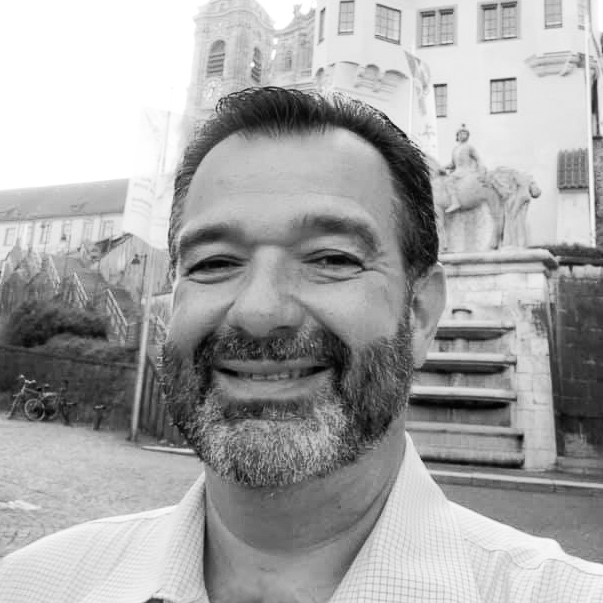 Senior Manager of Industrial Tech
Leave a question or comment: