Did you know that the average age of manufacturing assets and equipment currently operating in the United States is close to 20 years?
If your plant floor has been around for even 10+ years, chances are your original, legacy equipment and systems are still in operation. While technology has improved, what was once considered state-of-the-art may now be considered obsolete. You've most likely felt the challenges that legacy automation systems pose including unplanned downtime, vulnerability to security breaches, and expensive maintenance. You're likely confronted by the choice between Modernization vs. Migration.
A controls or hardware migration consists of replacing outdated devices within the overall control system. This helps avoid the risk of failure, minimize maintenance and replacement part costs, and avoid unplanned downtime. Migration is ideal for manufacturers that are strapped for resources, where updating hardware on a one-off basis is the main priority. For manufacturers that want to prove the case for a more comprehensive modernization effort, a small scale migration is a great start as it's fairly simple and quick.
Modernization includes designing and programming a brand-new system, in place of the outdated system. The new system is custom-built to fit your current and future needs. This provides the benefits of up-to-date hardware, software, and programming practices that allow for data acquisition, real-time reporting, and other IoT solutions. Modernizing your automation system also helps connect department systems that were once siloed in order to improve communication, collaboration, resource management, and schedules across your plant floor. As modernization is an overhaul of the entire production process, it does require careful planning, coordination, and resources.
So, what's the difference between Modernization vs. Migration?
Migration minimizes the risks associated with outdated hardware but keeps the system's functionality the same. Modernization provides a brand new control system that provides immediate performance and productivity benefits.
Migration focuses on the here and now. Modernization helps prepare you and your facility for future needs and improvements.
Migration acts as a band-aid and might improve efficiencies and safety for a particular function. Modernization works to improve your overall system and its processes.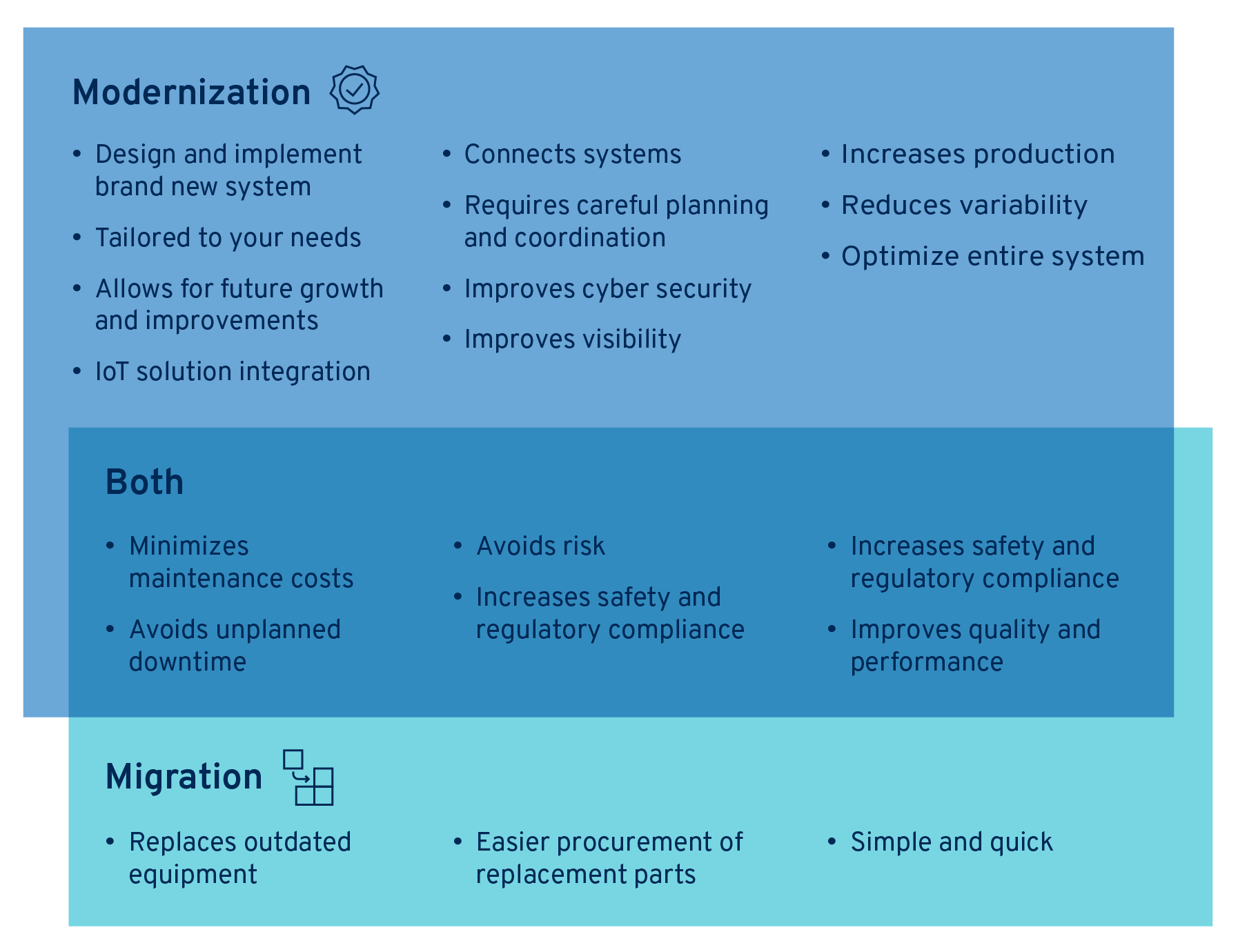 In a world where technology is being created and updated at a rapid pace, it is inevitable that migration is essential for survival. With hardware nearing end-of-life, replacement parts out of production, and a smaller workforce of people trained to work on outdated systems - migration is essential to future manufacturing success. Simply put, being competitive requires modernization. You should view legacy systems as an opportunity to re-evaluate and optimize your control system in order to set your plant floor up for future success.
Regardless of if you choose to modernize or migrate your control system, it can be a very complex, labor-intensive, and intimidating process. That's why we're here to help. At FZ, we come alongside our customers to develop a stage-gate strategy around modernization.
Want to learn more? We'd love to discuss a strategy for your migration or modernization project.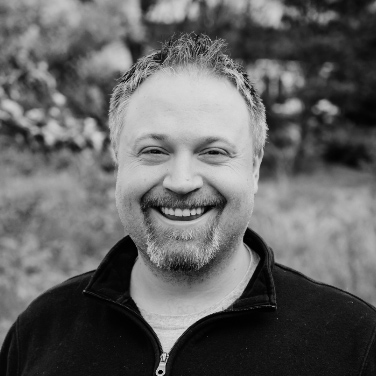 Business Development Manager
Leave a question or comment: