Industrial Manufacturing Electrical and Low Voltage Solutions
The Bridgestone Off Road Radial Tire Plant in Aiken, SC, is the first of its kind to manufacture large off road radial tires for mining equipment and vehicles. Feyen Zylstra provided all of the power distribution and lighting systems for both phases of this 1.5 million square foot facility. We also provided the fire alarm system installation and infrastructure for the low voltage systems. Our performance on Phase I of the project significantly contributed to FZ being awarded Phase II, a 600,000 square foot expansion.
Our team's flexibility was essential in completing the accelerated schedule on time. At one point, we split our work crew into two shifts in order to minimize worksite congestion for other trades. Our project team's rapid response time allowed for decisions to be made quickly as site conditions changed.
On both project phases, we utilized our Building Information Modeling (BIM) capabilities to provide valuable solutions and avoid installation conflicts. Our use of BIM allowed our team to identify assemblies to be prefabricated off site in a controlled environment to help improve the installation's efficiency, increase the assemblies' overall quality, and reduce the number of workers needed onsite.
With over 175,000 man-hours, this work was performed without a single recordable safety incident.
Customer:
Brasfield & Gorrie
Location:
Aiken, SC
Related Keywords:
Electrical, Manufacturing, Tire Plant, Power, Lighting, Fire Alarm, Low Voltage Systems, Expansion, Systems Installation, BIM, Building Information Modeling, Prefabrication, Assemblies, Fabrication, Industrial, Systems, Low Voltage, Prefab, Bridgestone ORR Plant, Industrial Manufacturing Electrical and Low Voltage Solutions, Charleston Electrical Contracting, Charleston Low Voltage Solutions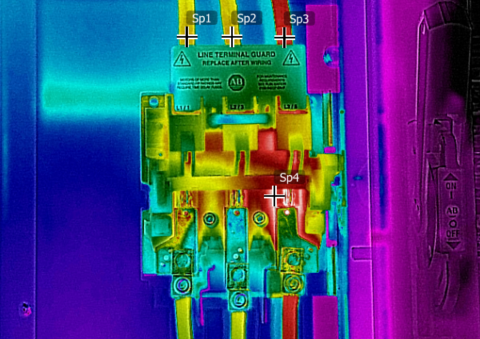 FZ performs preventative maintenance for Bradford White in order to extend equipment lifespan, improve production,
...
Questions about this case study?