Highly skilled thinkers and doers shaping the electrical industry with innovative solutions.
Bob Zylstra and Marlin Feyen started Feyen Zylstra in 1980 with one simple vision: to be the first-choice electrical resource in the market. Since our humble beginning, Feyen Zylstra has grown to become a national, forward-thinking electrical services firm serving a wide range of customers with diverse needs.
FZ exists to have a positive impact on the lives of people.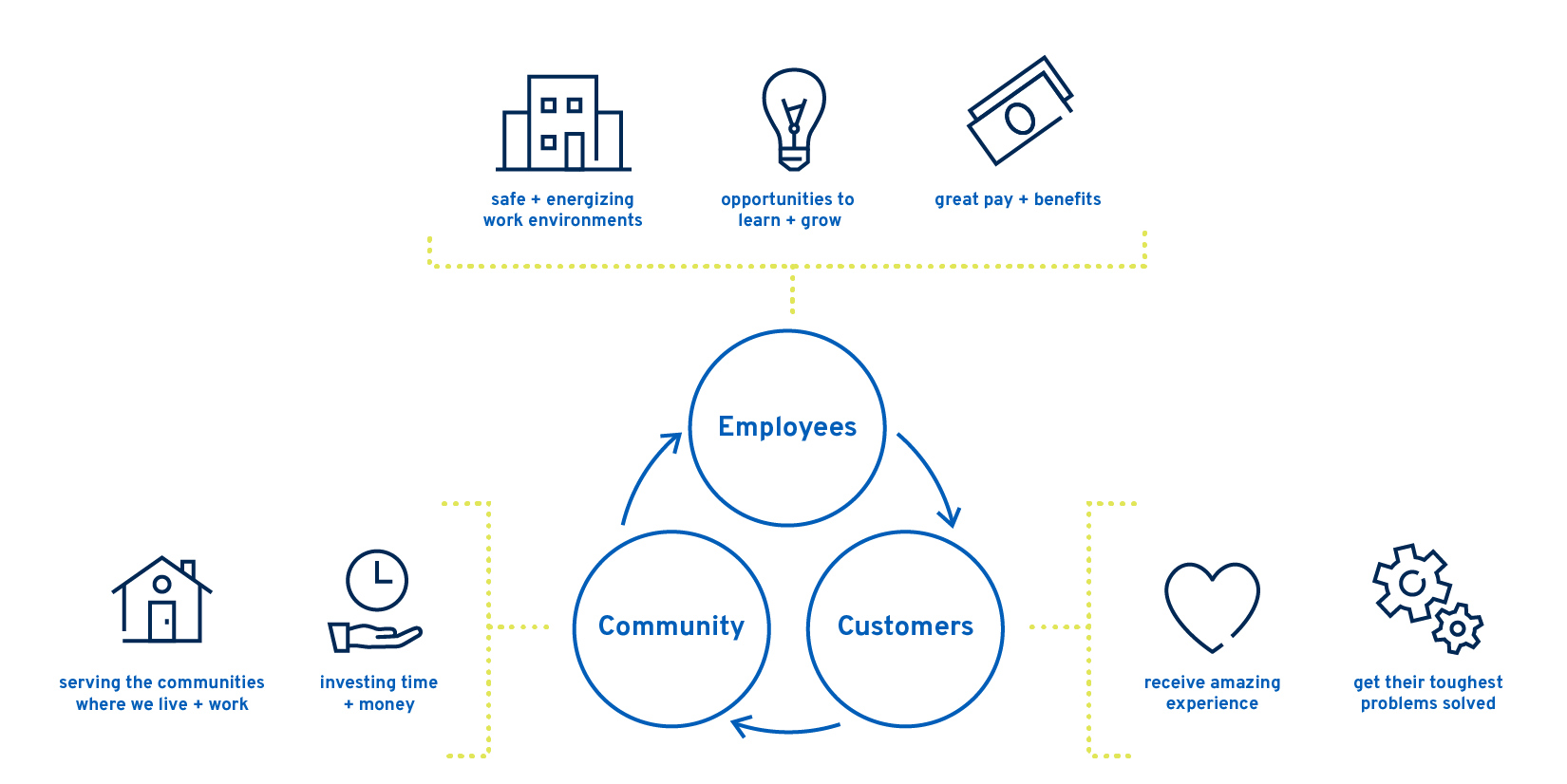 We do more than just talk about having a positive impact.
We live it out every day. Since the start, Feyen Zylstra has existed to make a difference, but in 2016, we took it a step further with our program FZimpact. Each year, Feyen Zylstra employees are offered eight paid hours per year to give back. Hundreds of employees have participated, making a positive impact on causes around our community, including environmental protection, hunger, homelessness, and at-risk youth.
If you are a nonprofit looking for volunteers, we'd love to hear from you. Get in touch at fzimpact@fzcorp.com.
Breaking out the Power Tools
Jamie Montague, FZ's Controller, led the Western Michigan chapter of CFMA on an outing to volunteer at Habitat for Humanity.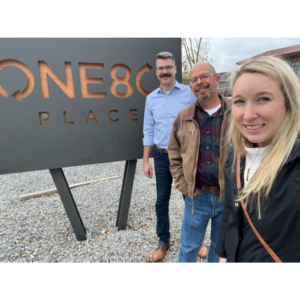 A Safe Place to Stay
The Safety Team volunteered at One80 Place, a facility that accommodates and serves homeless people in Charleston.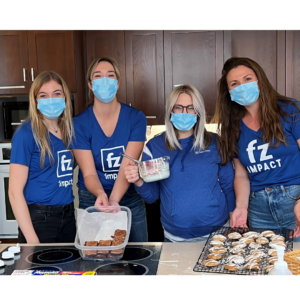 A Sweet Spot for Baking
FZ's marketing team volunteered at Spectrum Health's Renucci Hospitality House by making baked goods for the guests. Renucci House offers accommodations for families of patients that experience an extended hospital stay.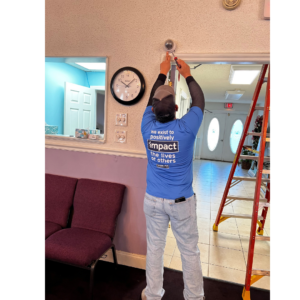 Offering a Helping Hand
Charlie Campagnani and Francisco Campagnani used their FZimpact hours to assist with repairs at their church. They helped run power and rebuild damaged parts of the building.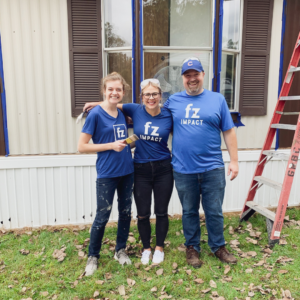 A Fresh New Look for Homes
Family Promise of Grand Rapids exists to help families experiencing homelessness get back up on their feet. A few FZers from the Sales and Marketing team volunteered with them to paint the exterior of a home.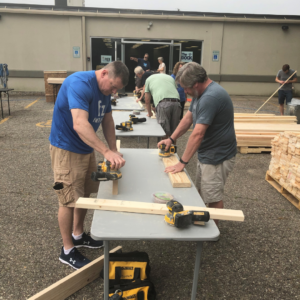 A Good Night's Sleep
Sleep in Heavenly Peace is a nation-wide organization committed to ensuring every kid has a comfortable bed to call their own. The Estimating team in Michigan helped construct bunk beds for kids alongside Sleep in Heavenly Peace.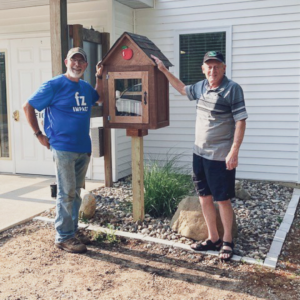 Reading Access for All
Tim Hillman used his impact hours to install five Little Libraries at different township locations across mid-Michigan. The libraries give people in these remote areas better access to books.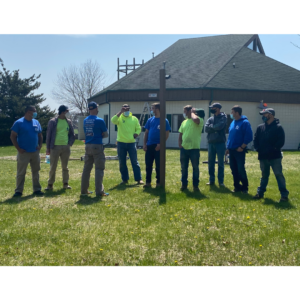 Setting up Camp
YMCA's Camp Manitou-Lin brings in Grand Rapids-area kids for an annual summer camp. A team from FZ helped the camp out with some basic repairs for the day.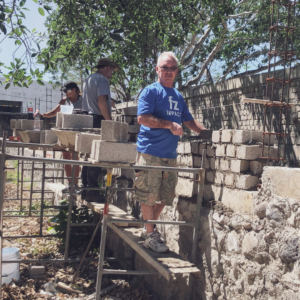 Walking on Dry Ground
Jeff Williamson volunteered with a group at an orphanage in Colima, Mexico. They built a wall to help keep floodwaters out of the orphanage grounds.
We believe great leaders build great cultures by empowering others—and that's exactly what our team does everyday.
People make the place, and we've got some of the very best. At FZ, leadership is more than a job title. Our leaders understand the importance of building great culture, producing amazing results, and developing those around them.
Ana Garcia
Director, People Services
Brandi Didlott
Director, Corporate Safety
Bryan Perkins
Sr Field Operations Manager
Jeremiah Bemowski
Senior Estimating Manager, Michiga
Johnathan Bratcher
Director, Sales & Operations - Nashville
Mark Dornsife
Director, Sales & Operations - Charleston
Neal Kooiman
Sr Field Operations Manager
Russ DuShane
Operations Business Leader
Scott Aikens
Director, Operational Excellence
Shane Sievers
Director, Business Applications
Trey Wade
Director of AV and Systems Solutions
Troy Myers
Operations Business Leader
Ann Harten
CHRO, Vice President of Global Human Resources, Haworth
Hiren Thakar
Chief Strategy Officer, AVISION YOUNG
Ken VanDerWende
Chief Commercial Officer (CCO), Executive VP, Velatura
Kirk Alter
Professor Emeritus at Purdue University