Innovation is the FZ way.
From concept to completion, our talented electricians, technicians, and engineers customize comprehensive electrical solutions with in-house design, on-site construction, and everything in between. With FZ, customers get a team of experts with the ease of only one point of contact, saving time and money without sacrificing precision and power.
"When you work with Feyen Zylstra, it's obvious they're on the cutting edge of the industry. Using their VDC process FZ discovered clashes early on in the design phase, so we were able to keep the project moving on-schedule and on-budget. "
- Jim Harvilchuck, McHugh Construction
Every great project has to start somewhere. At FZ, this starts with our electrical engineering team who will help make your vision a reality. We will partner with you to understand your project's goals, considering and accounting for every single detail to minimize risk. The same engineers responsible for creating the initial renderings are involved every step of the way—coordinating with the project team so that everyone's on the same page from start to finish.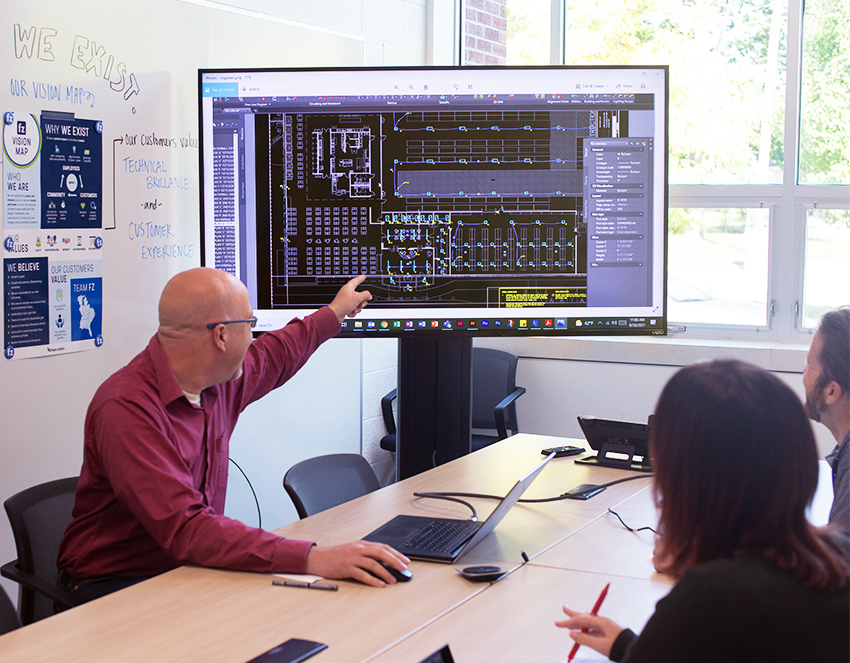 Building Information Modeling
Creating a project in 2D creates a host of issues. While 2D drawings consistently fail in their ability to identify issues within the layout, they also can cause time-consuming field coordination and costly change orders that threaten the project's schedule. Error-prone and resistant to future renovations, these 2D drawings are limited and outdated in their offerings when compared to BIM.
Utilizing BIM's 3D model helps reduce risk while also providing a digital asset that can be easily reworked in the future. Our BIM expertise allows us to create digital representations of your project, enabling better visualization and coordination among various stakeholders. This not only streamlines the design process but also facilitates efficient communication, reducing errors and rework during the construction phase.
FZ's Modeling Services:
A Model created to address a specific LOD – 100, 200, 300, 350, 400, 500
VDC Coordination
Model As-Builts
Model Assets
Detailing/Shop Drawings
Prefabrication
Laser scanning is a highly accurate method of capturing existing building and construction details and creating 3D representations known as point clouds. These point clouds contain data that creates the precise size and shape of physical objects which eliminates project errors, measures and evaluates progress, and validates proper design execution.
Scan-to-BIM Process:
Reliable and realistic data is collected on the project site.
The data scans are converted into a single point cloud file.
The point cloud file is used to create an accurate and reliable BIM Model.
The BIM Model is analyzed and constructed to meet the project's purpose. This could be assisting in facility management, the design phase, or construction progress monitoring.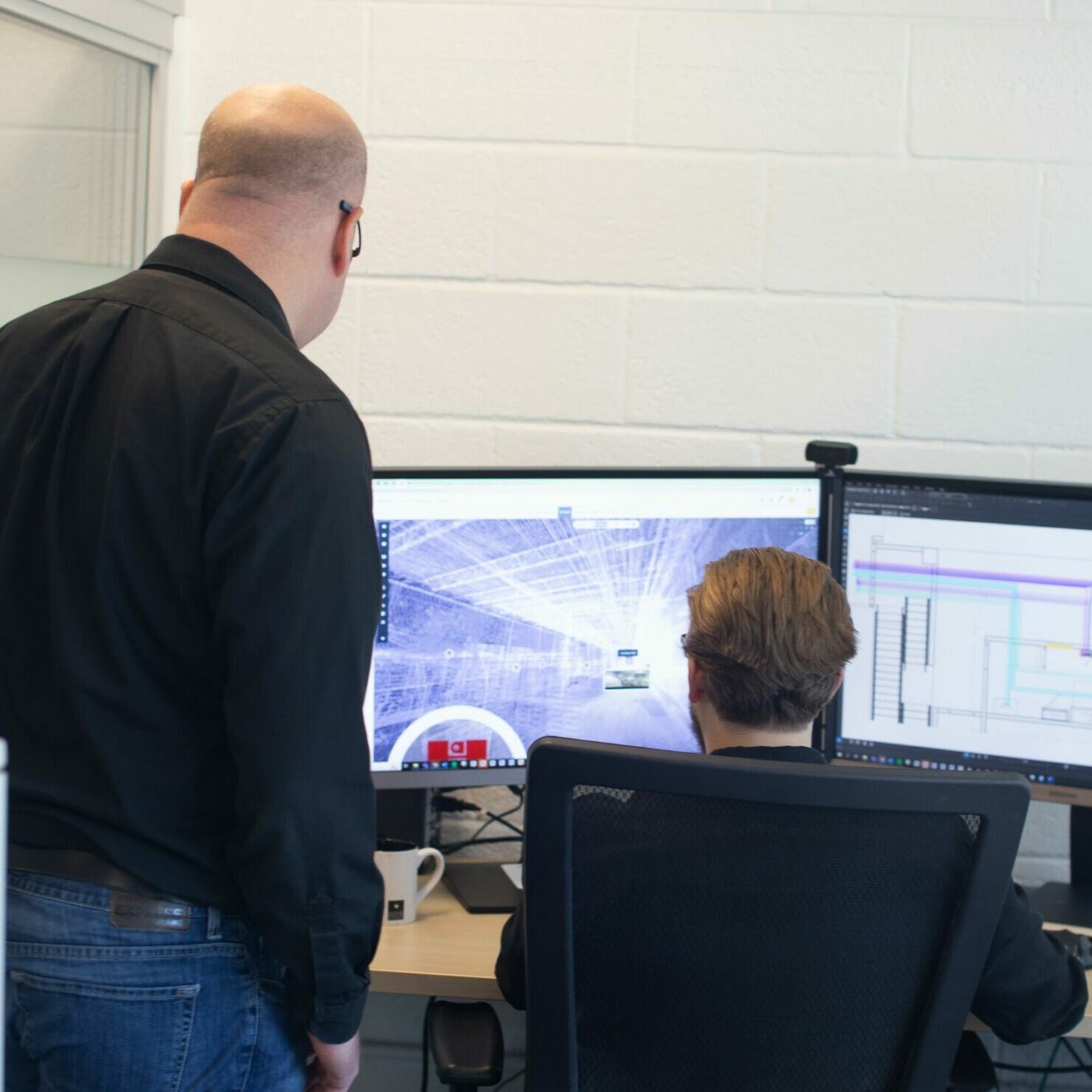 Why use Scan-to-BIM?
As-built documentation is often outdated and fragmented which when used for the BIM model, can result in an incomplete or unreliable model.
Error-driven models affect all project parties that use the model, meaning problems compound easily.
Collecting the data needed to update and verify models is laborious and challenging and creates time-consuming logistical hurdles.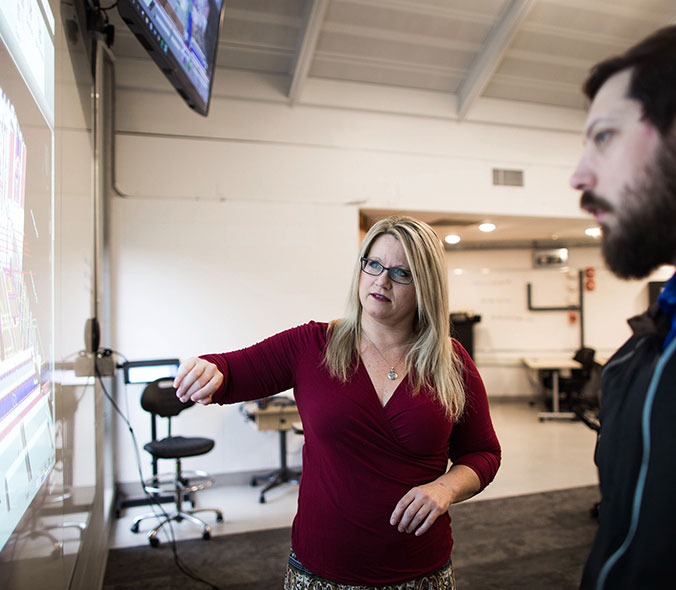 We provide a general electrical system layout for the team to reference, review, and adjust throughout the project.
FZ's Layout Services Include:
Conduit routing (Feeders, one-line, branch systems, and special systems)
Circuit information (Wire size and conduit fill)
Special systems review and layout (Fire alarm, data, telecom, and security)
Gear placement and analysis
Mechanical equipment review
Lighting control review and layout
Updating project documents and developments (ASI, bulletins, addendums, RFIs)
Material take-off
Risk identification
Submittal review
We break our BIM model into smaller segments so we can give our prefabrication team the exact specifications for all the materials needed to complete the job. In doing so, we're able to resolve issues early on and streamline the prefabrication process. Plus, it allows us to organize and deliver materials to a jobsite when they're needed, which makes for a safer, cleaner, more organized work environment.
Our prefabrication capabilities solve—and prevent—your headaches. Our experience, structure, processes, and communication style differentiate us from our competitors. Utilizing prefabrication, we're able to deliver electrical assemblies just-in-time to site, alleviating and eliminating the need for excessive onsite storage and waste.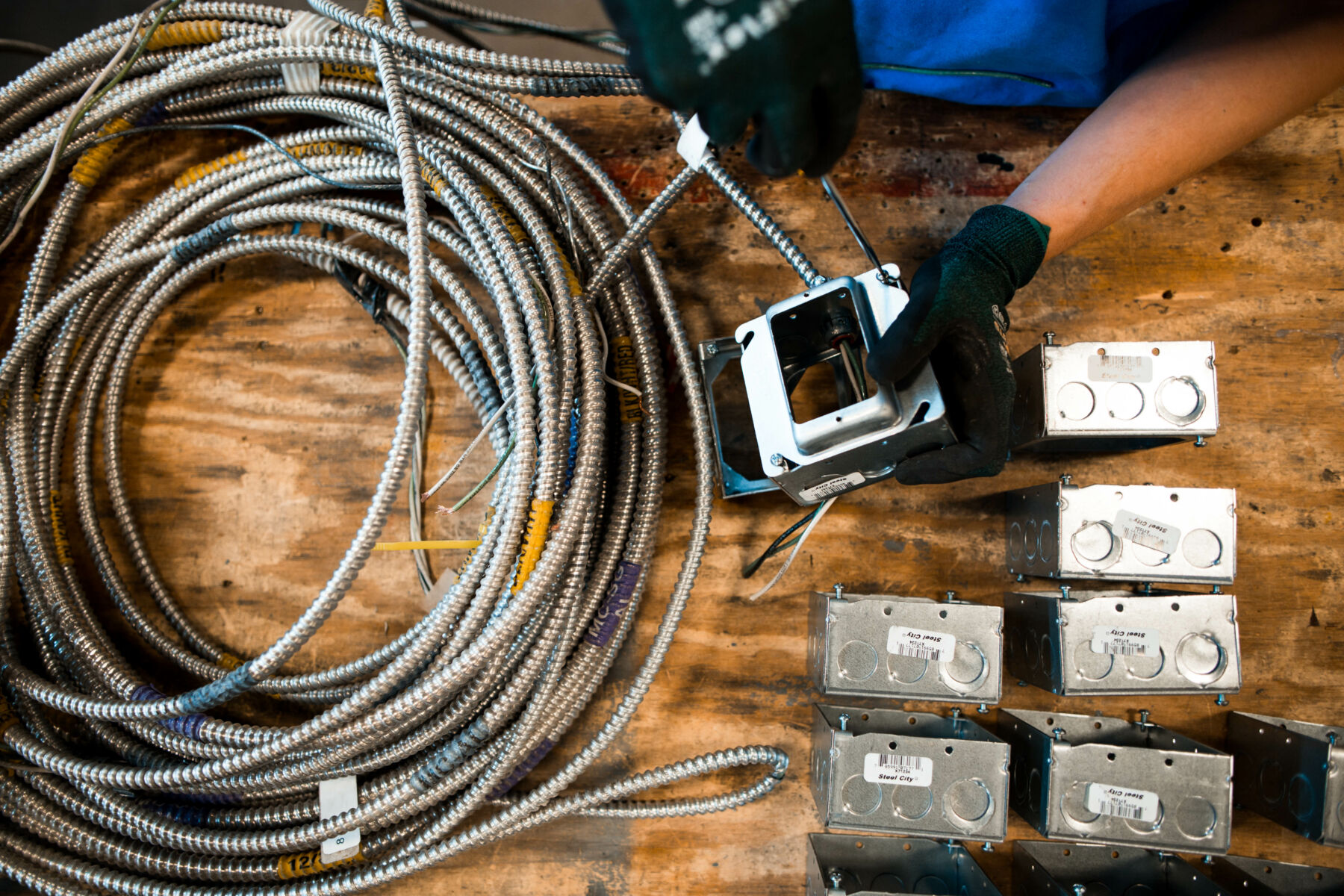 Value Recognized by our Customers
Single point of responsibility for all electrical and low voltage systems
The ability to fast track the delivery of a project
The ability to lower overall project costs
Greater focus on overall project quality
Maximized collaboration
Maximized resources
Less congested worksite and increased safety
Improved scheduling
Reduced waste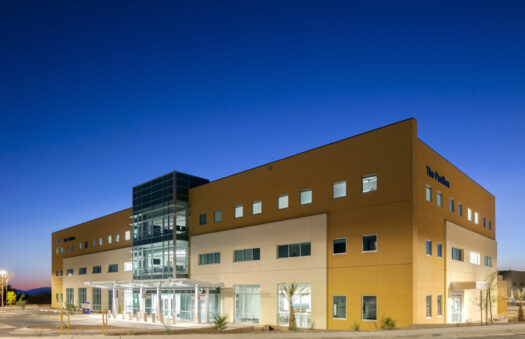 FZ served as a Design Assist partner and electrical lead on Gerald Champion Regional Medical Center's new expansion.
...