Charleston International Airport
When the Charleston International Airport was ready to upgrade its restaurants, they needed a partner who could get the job done right and on time. Feyen Zylstra completed all of the electrical work for multiple restaurants and kiosks inside the airport. Our work included electrical installations for Caviar & Bananas Restaurant, Caviar & Bananas Kiosk, Jack Nicklaus Golden Bear Restaurant, Beer Works Restaurant, Samuel Adams Retail Store, Burger King, and an office space for the Delaware North Company.
Being South Carolina's largest and busiest airport, the Charleston International Airport serviced over 3.6 million people in 2016 alone. This fast-paced, hectic airport environment posed some unique challenges to our team. In order to reach the jobsite, our team maneuvered around busy landing strips and runways, taking second priority to all airport vehicles.
Once at the airport, high security practices became an everyday step in starting work. At one point in the project, there were not enough security badges for the whole team which meant some technicians were escorted around the airport with a chaperone. Even when presented with these daily challenges, our team accomplished the project within a very time-sensitive schedule.
Customer:
Choate Construction
Location:
Charleston, SC
Related Keywords:
Airport, Electrical, Restaurant, Lighting, Commercial, Electrical Solutions, Renovation, Charleston International Airport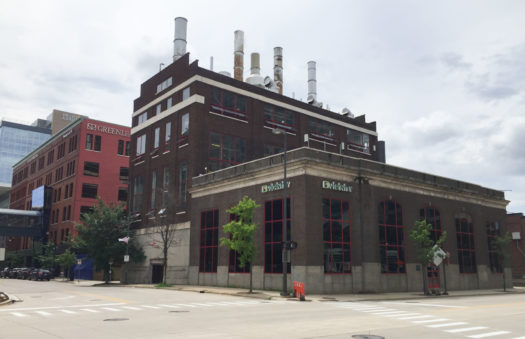 Vicinity Steam Plant Vicinity Steam Plant In 1888, the Grand Rapids Edison Light and Fuel…
...
Questions about this case study?