Food Processing Electrical Integrator
Clemens Food Group specializes in integrated pork production using farming, processing, transportation, and logistics to deliver quality products to their customers. Clemens' ongoing commitment to excellence translated to the construction of their new industrial pork processing facility in Coldwater, MI.
Feyen Zylstra's work on Phase I of the 650,000 square foot facility was expansive — it included the entire site package, complete with primary services and the building power hookup. Our team installed multiple electrical systems in this state-of-the-art facility in record speed, adhering to an aggressive 12-month schedule.
Because of our dedication and the successful completion of the complex work on Phase I, we were awarded Phase II of the project. Focused on the facility's building core and shell, work on this phase included the supply and installation of all duct banks, conduit, raceways, boxes, supports, cable trays, hangers, lighting, and grounding apparatuses.
Our team was then awarded Phase III of the project, that included providing automation services for the panel build and process controls facility-wide. Clemens utilized our systems services to install the boiler controls and wiring for the processing equipment, as well as a portion of the data cabling work. We installed both high and medium voltage systems, including (7) 1500 KVA, 7200 3 phase transformers that feed (7) 3000 amp 480 V 3 phase services. We supplied power and controls to (12) 4160 chlorine compressors. All large equipment was fed from square D DC drives throughout the plant.
We provided engineering and design support for multiple outbuilding structures, including the guard shack and truck wash. Our Building Information Modeling (BIM) and Virtual Design and Construction (VDC) capabilities helped deliver efficient solutions for these structures, while our offsite prefabrication team helped streamline activity on the project site across all three phases.
Customer:
Gray Construction
Location:
Coldwater, MI
Related Keywords:
Electrical, Construction, Power, Core, Shell, Lighting, Panel Build, U.L. Panel, Processing Controls, Processing Equipment, Data Cabling, High Voltage, Medium Voltage, Design Engineering, BIM, Building Information Modeling, VDC, Virtual Design and Construction, Prefabrication, Fabrication, Prefab, Controls, Automation, Food Processing, FDA, electrical Service, Food and Beverage System Integrators, Clemens Food Group, Food Processing Electrical Solutions, Michigan Electrical Contractor, West Michigan Panel Build, Food and Bev Electrical Provider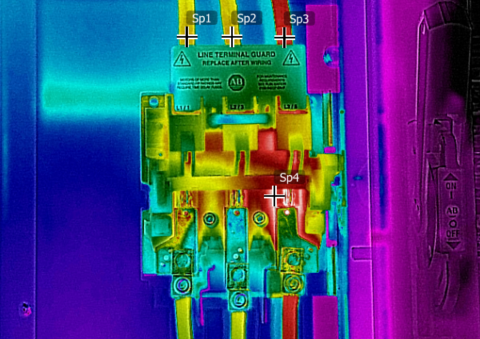 FZ performs preventative maintenance for Bradford White in order to extend equipment lifespan, improve production,
...
Questions about this case study?