Great Lakes Center for the Arts
Design Assist Electrical Construction
The Great Lakes Center for the Arts offers world-class programming and an intellectual and educational platform to the Northern Michigan community. As an architectural and artistic landmark, the center offers a variety of programs and performances encompassing all genres including; music, dance, theatre, films, intellectual dialogue, and education. The facility serves the community through the use of its 500 seat theatre, community engagement rooms, rooftop deck, donor lounge, and multiple open spaces.
Feyen Zylstra was honored to be a part this creative and enriching endeavor by providing the electrical services and systems installation work for the facility. We installed all of the power, lighting, and fire alarm systems for the facility and powered up all of the associated audio visual equipment. Our team's Design Services helped prepare the facility to be completely state-of-the-art from the auditorium lighting and sound systems to the LED and warmer color façade lighting. Our team also installed the gas generator used for back-up emergency lighting, boilers, air handling equipment, and IT closets.
Contract Type:
Design Assist
Customer:
Christman Company
Location:
Bay Harbor, MI
Related Keywords:
Electrical, AV, Construction, Systems Installation, Technology Infrastructure, Low Voltage, Communications, Power, Lighting, Fire Alarm, Design Services, Design Engineering, Sound Systems Generator, LED, A/V, AV, Commercial, Arts, Audio Visual, Design, Great Lakes Center for the Arts, Traverse City Electrical Construction, Traverse City Electrical Provider, Design Assist Electrical Contractor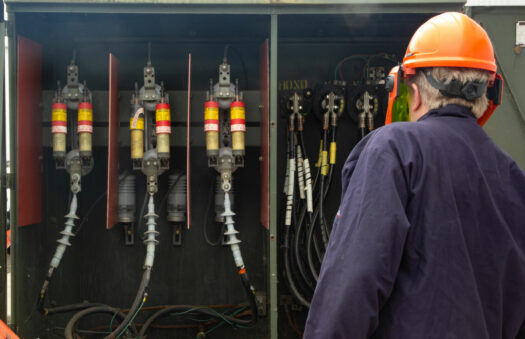 For many years, our team has been providing ongoing preventative maintenance services for their manufacturing
...
Questions about this case study?