West Michigan Food Processing Electrical Solutions
When a national meat processing facility needed an upgrade to their plant, they turned to Feyen Zylstra as a trusted food processing project partner. FZ helped them improve safety and production efficiency by enhancing the lighting systems and relocating electrical conduits. The facility's carbon footprint was reduced through new fluorescent and induction lighting fixtures.
Eight major shutdowns, lasting three to four days each, were required to complete the installation without production interruptions. FZ employees from the Kalamazoo, Grand Rapids, and Traverse City areas rallied to meet the weekly manpower requirements of 30-40 employees on site, and 75% of the labor was completed during weekends to accommodate the customer's production schedule. Since project completion, they continue to rely on FZ as their site electrical service provider.
Contract Type:
Design Build
Location:
Plainwell, MI
Related Keywords:
Electrical, Service, Ongoing support, Manufacturing, Food Processing, FDA, Production, Processing Equipment, Shutdown, Lighting, Automation, Engineering, West Michigan Food Processing Solutions, West Michigan Food and Beverage Electrical Company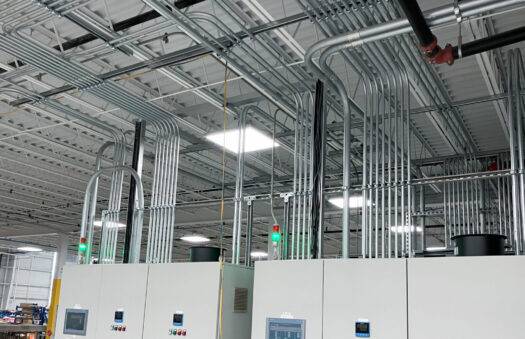 J-Star Motion J-Star Motion As the leading supplier of linear actuators and lifting columns, J-Star…
...
Questions about this case study?