The Rowe features a unique blend of history and urban renewal. This historic building, originally constructed in 1921, is located near the Medical Mile in downtown Grand Rapids, MI. The worksite, at the corner of Michigan Street and Monroe Avenue, posed unique challenges for our team due to its proximity to the city streets and surrounding buildings. This multi-tenant building features 77 new apartments and nine upscale condominiums, outfitted with all of the latest amenities. The renovated building is also home to the Atwater Brewery. Feyen Zylstra handled all of the complex electrical construction for this 11-story high-rise, including the build out of the brewery.
Contract Type:
Design Assist
Customer:
Triangle Associates Inc.
Location:
Grand Rapids, MI
Related Tagwords:
The Rowe, Restoration, Multi Unit, Commercial, Historical, Apartments, Electrical, Electrical Construction, High Rise, Renovations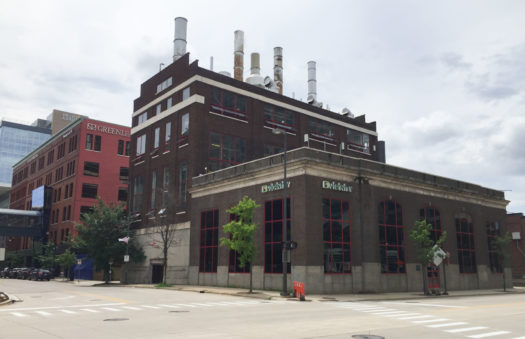 Vicinity Steam Plant Vicinity Steam Plant In 1888, the Grand Rapids Edison Light and Fuel…
...
Questions about this case study?