What is an arc flash study?
An arc flash study is an assessment of a facility's power system that helps determine the incident energy available at specific electrical devices. It also helps identify the PPE and qualifications needed to work near that specific equipment. During an assessment, we'll gather data on your electrical equipment, develop one-line diagrams of your electrical system, and perform calculations and studies. With an arc flash study, FZ will ensure that you have the right PPE and safety precautions in place for your facility.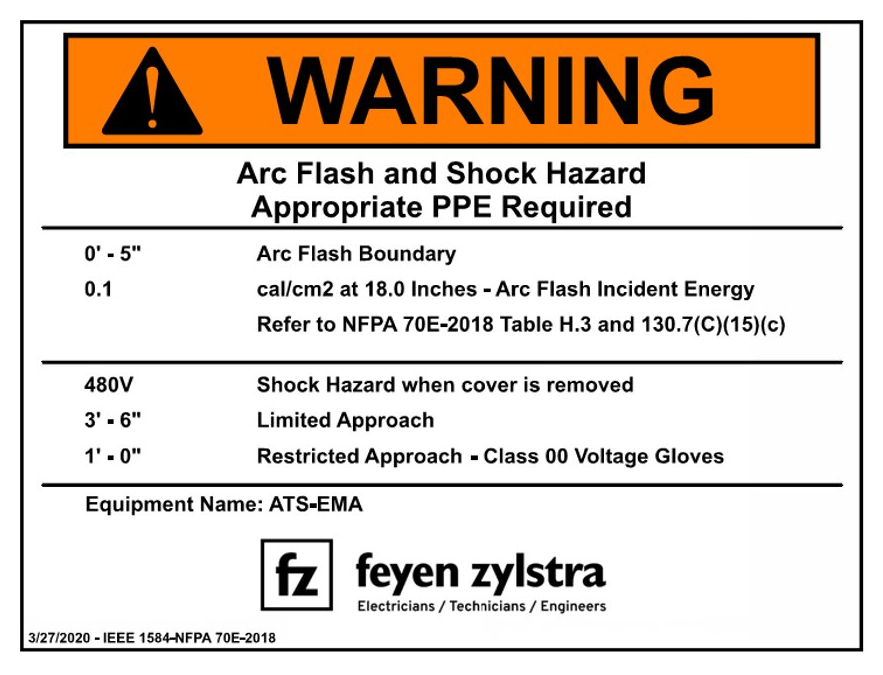 Schedule an arc flash study today.
Whether you're ready to schedule an arc flash study, or you have questions about the process, our team is here to help.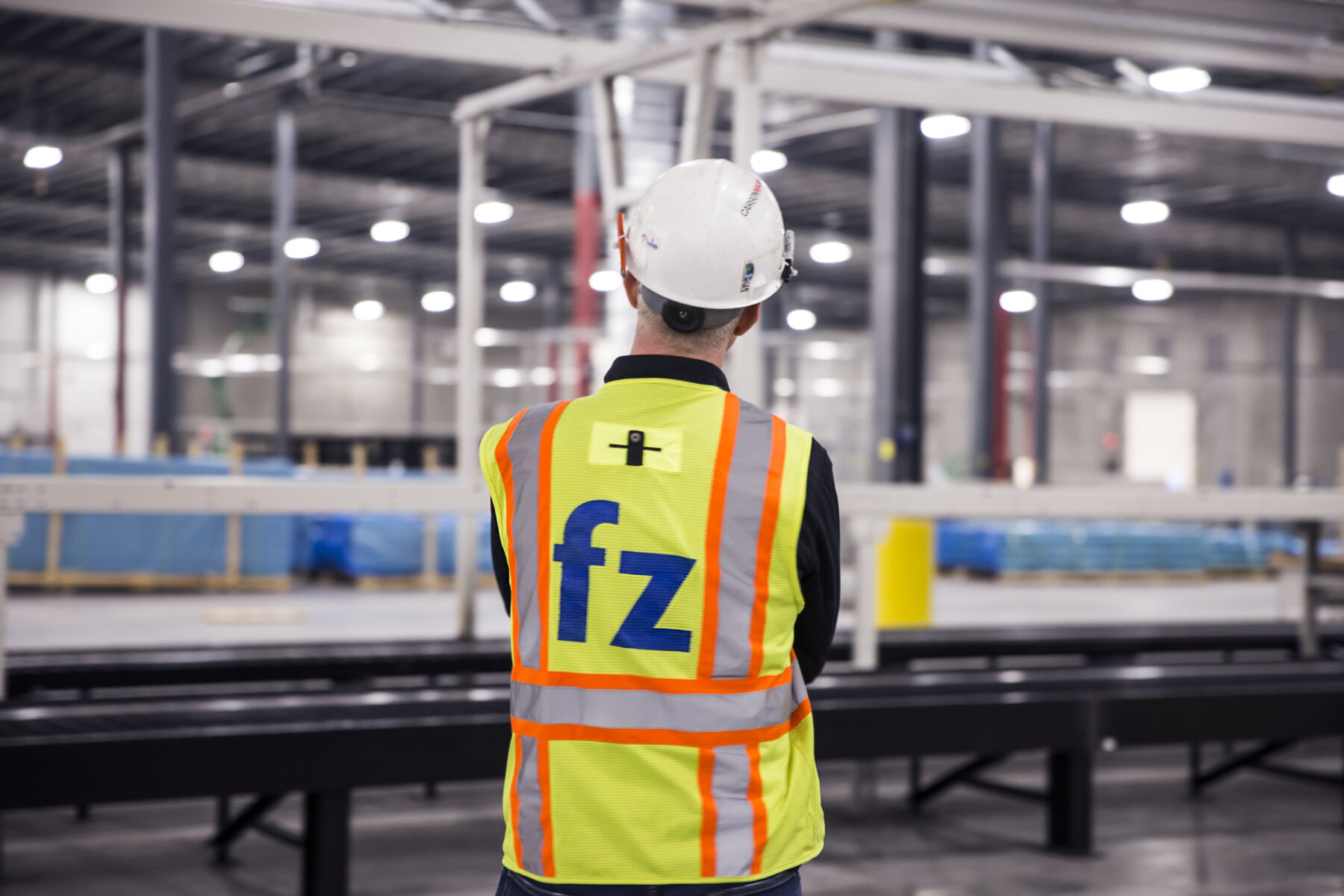 An arc flash is an electrical explosion that is triggered by an electrical arc. An arc is a release of energy that travels through the air between conductors or between a conductor and the ground. An arc flash can be violent and dangerous and may produce sound waves, extreme temperatures that exceed 35,000°F, intense light, or an arc blast. The resulting thermal energy can be dissipated as radiant, conductive, or convective heat which can result in burns, blindness, hearing loss, collapsed lungs, and in extreme cases, death.
What causes an arc flash?
Damaged equipment
Equipment that is underrated for the available short circuit current
Dust, corrosion, or other impurities on the surface of the conductor
Improper equipment installation or labeling
Faulty equipment operation
Working on live equipment
Failure to use appropriately insulated tools
Accidental falls or contact with equipment
Incorrect use of test probes
Poorly maintained switchgear/circuit breakers
Loose or worn-out connections
Conductor insulation gaps
Environmental contamination
Faulty test equipment
Condensation
A spike of electricity (voltage transient) caused by circuit switching
Lightning
Static electricity
Reasons to Complete an Arc Flash Study
To Ensure Compliance
Arc flash studies must be renewed every 5 years under OSHA and NFPA 70E. Additionally, numerous electrical codes may apply to your business, depending on its nature, operational needs, and location.
Keep your Team Safe
An arc flash study will help reduce or define hazards in your facility. It also creates a solid basis for qualifying onsite employees and indicating the right amount of PPE for them to wear while servicing equipment.
Protect your Business
Protect equipment and facility against loss of property, financial loss, and downtime with an arc flash study.
Identify Maintenance Needs
An arc flash study can help identify maintenance needs and issues upfront, thereby mitigating cost and liability in the future.
When to get an Arc Flash Study
Per OSHA regulations and NFPA 70E standards, all equipment operating at 50 volts or higher needs to be assessed for electrical shock every five years. The following regulations apply to arc flash:

The NFPA 70E, Standard for Electrical Safety in the Workplace, Section 110.1 requires that "The employer shall implement and document an overall electrical safety program that directs activity appropriate to the risk of electrical hazards. The electrical safety program shall be implemented as part of the employer's overall occupational health and safety management system, when one exists."
NFPA 70E, Arc Flash Analysis, Section 130.5 requires "An arc flash risk assessment shall be performed to determine the risk, safety related work practices required, the arc flash boundary, the incident energy at the working distance, and the PPE that people within the arc flash boundary shall use. This assessment shall be reviewed at intervals not to exceed 5 years."
NFPA 70E, (H) Labeling, Section 130.5 requires all equipment "likely to require examination, adjustment, servicing, or maintenance while energized shall be field marked"… with a label containing arc flash risk identification, severity of the risk, arc flash boundary and required PPE level among other things.
NFPA 70E, (A) Host Employer Responsibilities, Section 110.3 requires that host employers of contractor or outside service personnel are responsible for notifying the contractor of the hazards they may encounter in the performance of their work. This holds the host employer/facility owner responsible for identifying the hazards a contractor may encounter on the site. Therefore, using contract maintenance and electrical workers does not reduce the need for arc flash analysis.

You should pursue an arc flash study any time modifications are made to your facility. Even simple variations, like a fuse or breaker setting adjustment, can impact your employees' safety.

How much does an arc flash study cost?
On average, we see most arc flash costing between $12,000-$15,000. The following things will affect the cost of an arc flash study:
How large is your facility? The larger your facility, likely the larger your cost.
How much equipment do you have? The amount of cables, transformers, switch-gear breakers, fuses, and disconnects that are on your electrical system will affect the size and scope of a study. More equipment means more data to collect, log, and report out on.
Do you have an existing, and up-to-date, one-line diagram/drawing? If you do, you are miles ahead. If you don't have a one-line or it is badly outdated, extra time will be spent identifying equipment connections and how things are fed.
Is your equipment accessible? More specifically—is your equipment easy to access physically AND is access to the equipment limited to other factors such as lack of downtime.
Do you have in-house resources? By taking part in the work on yourself, you can save money. Tasks such as data collection, one-line updates, and tracing cables can all be completed in-house and will cut down on the time and cost of an arc flash study.