Electrical Design Services
Our design capabilities outwork and outweigh our competition.
Partnering with Feyen Zylstra on a Design Build project will save your company time and money through more efficient, feasible, and tested designs. Our engineering team is professionally licensed in fourteen states and provides you with well-rounded, informed solutions. By incorporating industry best practices, safety, cost estimating, equipment integration, schedule impacts, and market knowledge all under one roof, we maximize the value that is delivered to you.
Cost Savings
When we design, we do it with the end product in mind. Our familiarity with specific materials, labor costs, techniques, and code issues add tremendous value. While Design Build/Design Assist allows the owner to receive early and accurate pricing information, it also reduces large change orders as a guaranteed maximum price can be easily determined.
Time Savings
With design and construction overlapping, total project time is significantly reduced. Ideal for fast-track projects, Design Build/Design Assist's time savings translate into lower costs and earlier utilization of the completed facility. With the Design Build/Design Assist approach, costs are also calculated upfront, allowing the customer's wish list of facility features to be added to the initial building plans without any expensive or timely change orders causing construction delays.
Singular Responsibility
With FZ overseeing design and construction, there is a single point of responsibility for cost, schedule adherence, and quality which improve risk management for the project. You can expect that we will produce an end product that fulfills aesthetic and functional objectives, while also meeting budget and schedule constraints. With one point of contact, you'll spend less time and money coordinating and arbitrating between the designer and builder.
Quality
With the traditional competitive bid process, there is pressure to be the lowest bidder to secure the contract. With Design Build/Design Assist, the contractor guarantees that the design documents are complete and virtually free from mistakes, thus keeping quality high and error low.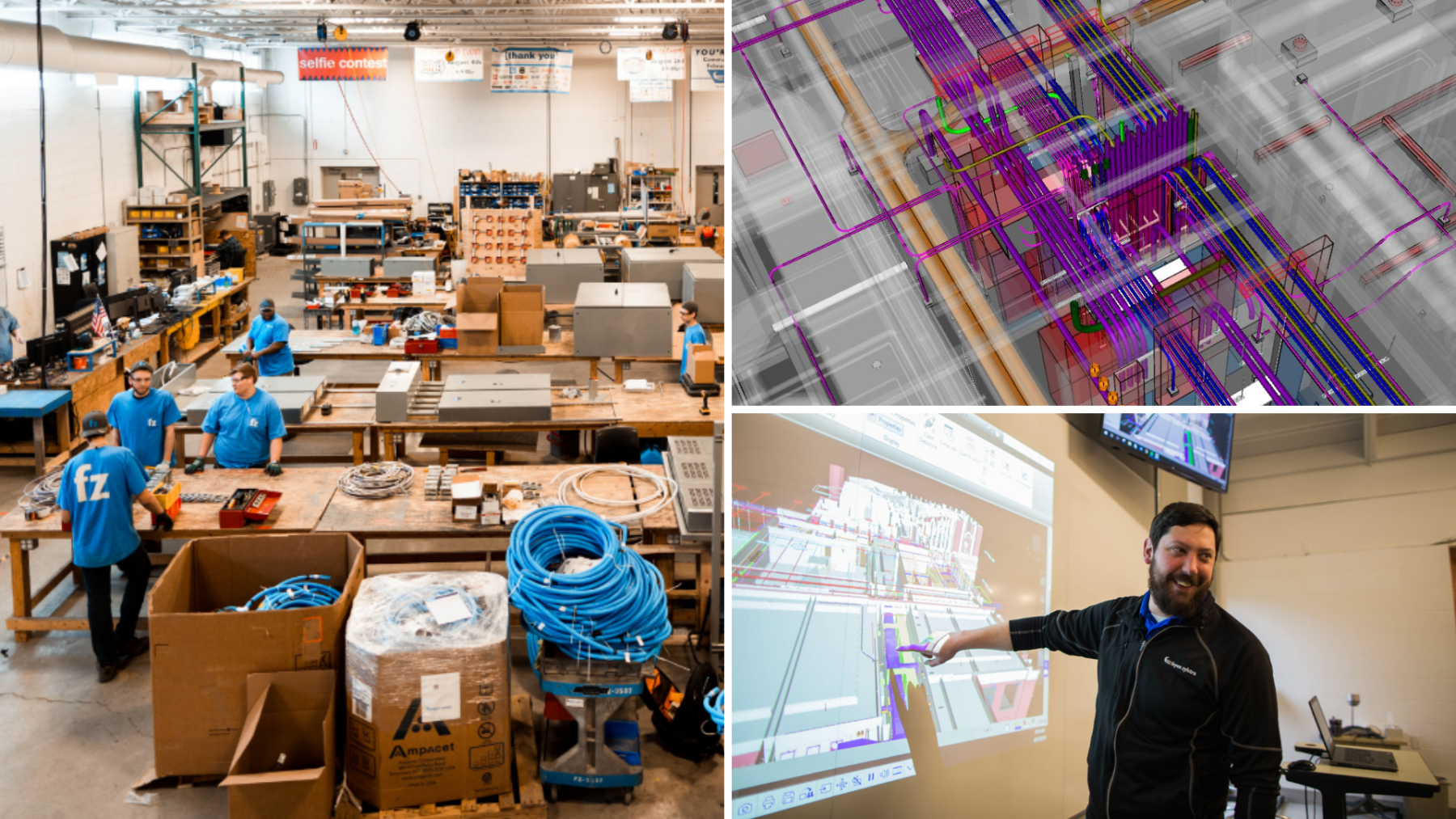 From design to construction

Our Design Team meets with the extended project team to understand what the Owner values and expects of the project.
Using input gleaned through the design meetings, we provide an electrical layout of all devices and fixtures.
Our designers then input that information into a Revit model that is used by our entire team throughout the course of the project. Everything from raceways, cable trays, electrical panels, racking, and electrical rooms are entered into this model for full coordination between trades. This enhances the design by identifying potential constructability issues in advance, saving time and money.
Using the design, our team identifies opportunities to employ prefabrication. With prefabrication, assemblies are prefabricated off-site in a controlled environment, then delivered to the site exactly as needed and when scheduled months ahead of time.
When the design has been finalized, we schedule an official "hand-off" meeting between our preconstruction and construction teams. This ensures that the project's delivery plan is finalized and all insights are passed off and implemented effectively.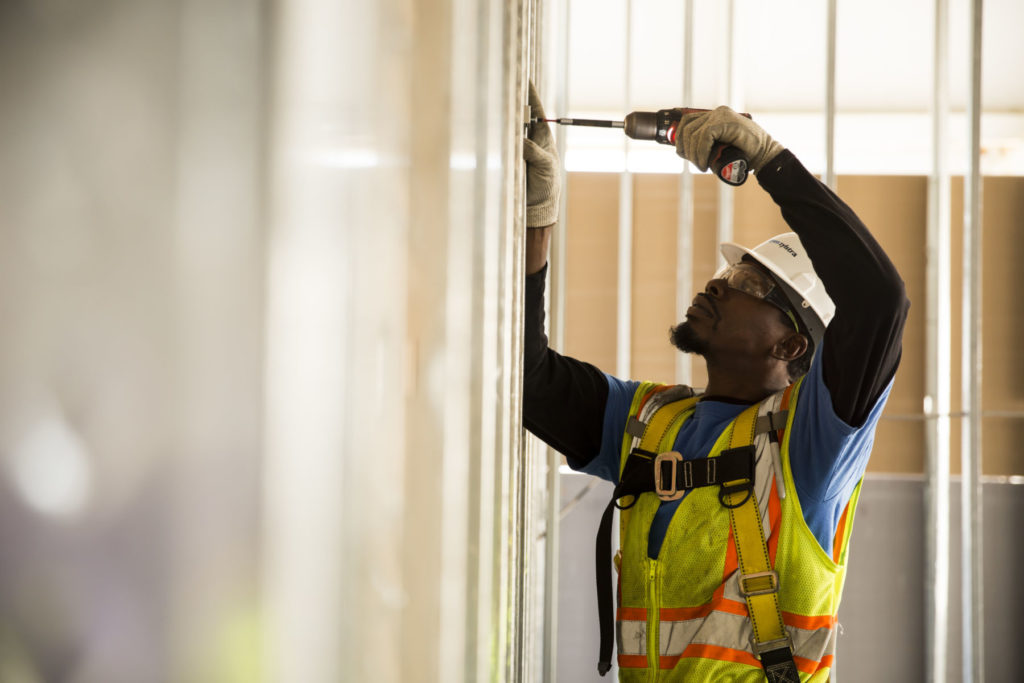 As a Design Services Partner, FZ provided electrical solutions for National Nail's office and warehouse renovation project.
Design Build project delivery accounts for over 40% of all non-residential construction. Why is that? In simplest terms it…
Design Build and Design Assist are two services with engineering roots that differ in design responsibility. Here's a brief…