Bradford White Line Relocation
Design Build Electrical and Automation Services
Bradford White, an industrial manufacturer of water heaters, has been partnered with Feyen Zylstra for several years on multiple industrial technology projects. One such project was an intensive Design Build project that spanned multiple
FZ groups.
A major challenge on this project was disconnecting and relocating the new commercial fabrication and finish area
during a planned one week shut down. This job required 22 electricians working long hours, completing four weeks
worth of work in a single week. They disconnected and then re-installed wiring for welders, lift tables, base presses, dust collectors, and overhead cranes. They also disconnected and reconnected the hydro system including pumps, human machine interface (HMI) control stations, valves, and sump pumps. Hardware and software upgrades to the coil blast system were also installed during the shutdown.
Additionally, our industrial tech experts helped Bradford White meet new efficiency standards in their production process by prefabricating control panels in our off-site electrical prefabrication facility designed for maximum functionality and standardization.
Four new production lines were also installed to produce residential and commercial water heaters, which required a
34,000 square foot expansion to the manufacturing facility.
Prototypes were built in FZ's internal UL panel shop. The control enclosures were then preassembled and mounted on
stands for fast installation on the production floor once the conveyors were set in place.
Variable Frequency Drive
We built, designed, and installed Variable Frequency Drives for the new product lines. Two hundred motors were programmed for three of the production lines, controlling the speed of the lines and pacing the system according to the volume of product needed and whether its production is labor intensive or simple in design. For the fourth line, we provided the design, programming, and implementation of the motor controls.
Network Design
We built a network with a fiber optic backbone to improve data transfer for the new addition that houses the four new
production lines. The network coordinates between the four production lines and connects the VFD drives to the motors,
which are controlled and managed by the Allen-Bradley Control Logix 1756-L72S safety programmer logic controller
(PLC). In addition, the network monitors and manages the Safety IO that is distributed through the network fiber optic backbone and communications with the six HMI stations on each line.
HMI — Six fully-animated HMI stations on each line
Displays all values as animation
Provides operator status, troubleshooting aids, and
operator
Promotes production
At a glance alarm display for the system
PLC — AB Control Logix 1756-L72S
Provides extensive networking
Controls and monitors all safety functions on the
network
Communicates with all four other machines online and
passes critical commands to them
Bulk Foam
FZ designed the controls for the bulk foam tankard delivery system. The system takes raw materials from the unloading process and brings them into tankers that are unloaded into bulk tanks. The design encompasses the level controls.
Contract Type:
Design Build
Customer:
Bradford White
Location:
Middleville, MI
Related Keywords:
Electrical, Controls, Automation, Robotics, Design Build, Ongoing Service, Prefabrication, Fabrication, Shutdown, Panel Build, Controls, Production Lines, U.L. Panels, Networking, HMI, Processing Equipment, VFD, Design Engineering, Plant, Industrial, Manufacturing, Design, Prefab, Panel Build, Production, Bradford White Line Relocation, Design Build Electrical and Automation Services, West Michigan Electrical Contractor, West Michigan Automation and Controls, West Michigan System Integrator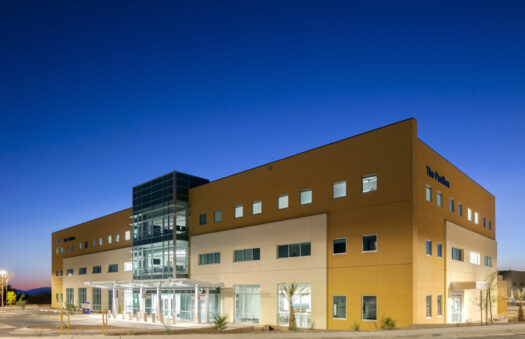 FZ served as a Design Assist partner and electrical lead on Gerald Champion Regional Medical
...
Questions about this case study?