A successful partnership is central to a successful Design Assist project. Our role is to provide value and feedback during the preconstruction to ensure that the design is complete and coordinated between trades. We will take the lead on identifying value engineering and alternative ideas to ensure that the budget and schedule are maintained.
Time Savings
Ideal for fast track projects, Design Assist saves time, lowers costs, and allows for earlier utilization of the completed facility. We will calculate costs upfront, allowing the customer's wish list of features to be added to the initial building plans without expensive or timely change orders causing construction delays.
Less Trade Conflicts
Our knowledge and experience will be leveraged in the design phase of the project, allowing us to provide more complete and constructable designs. Also, with BIM utilized early in the project we'll establish a clash-free model that is coordinated with the other trades, mitigating future issues onsite.
Innovative Solutions and Methodology
Leveraging our real-world experience and our internal feedback loop, we will apply new and innovative methodologies and solutions to the project in a way that adds immense value. 
Ability for Fabrication
We will identify prefabrication opportunities during the design phase, allowing for the installation schedule to be condensed. Utilizing fabrication and just-in-time delivery, less congestion, waste, and manpower is needed on site.
Feedback and Collaboration
We will provide quick feedback on alternative design solutions and engineering items as well as pricing on cost estimates. Our suggestions will play a role in identifying opportunities for significant cost and time savings.
Increased Peace of Mind
We will double-check the designs, providing you with peace-of-mind and assurance that any issues or complications are identified and mitigated as soon as possible.
Increased Equipment Options
Understanding the current supply chain issues, we'll identify key packages and equipment as soon as possible, helping avoid costly long lead times. We're also provide different equipment options with pricing to identify areas to save costs.
Our Design Assist Process

Identify key milestone pricing stages and provide open project cost reviews.
Work with the design team to streamline completed drawings and explore cost saving opportunities throughout the project lifecycle.
Develop BIM execution plan and identify BIM goals for the project.
Identify fabrication opportunities.
Engage vendors early on in the process to:

Take advantage of value-added design opportunities
Understand key material delivery schedules
Identify pricing forecasts that will impact the project

Assist in conceptual push-pull planning and project scheduling that aligns with install timelines and BIM Coordination model.
Develop a material procurement and management plan that coincides with BIM and installation schedule.
Complete a final review of construction drawings, project specifications, and contract requirements.
Work with the project team to develop a site safety plan.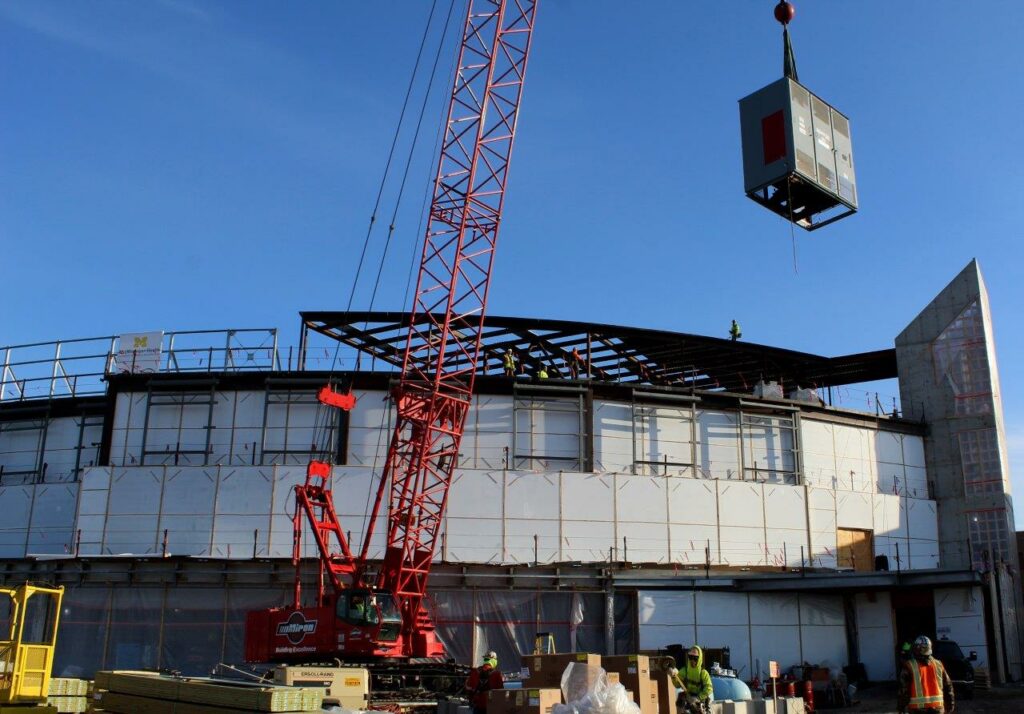 As a Design Assist partner, FZ provided all of the lighting solutions on MidMichigan Health's addition to their Alpena Hospital.