We are hardworking doers and thinkers, proud to use our brains and brawn to solve the complex problems associated with the design, installation, and maintenance of electrical and low voltage systems.
We make the complex simple. Feyen Zylstra offers comprehensive, turnkey solutions with the ease of one point of contact. From Design Build and facility maintenance to data cabling and AV, we've got you covered.
Hear What our Customers are Saying
"Feyen Zylstra is the pinnacle of what others want to be. As innovators, their leading edge translates from the top of the office all the way to the field. In all of the projects we have worked on together, we have always been confident in their competence and ability to get the project done the right way."
- Mike Novakoski, President and CEO, Elzinga & Volkers
"We are very pleased with all aspects of their work including site management of the superintendents and foreman, office support, level of skills of the electricians, quality of workmanship, safety awareness and willingness to do whatever it takes to get the work completed. Their experience in working in a food and dairy facility makes Feyen Zylstra one of our preferred contractors and we plan to include them on all future bid packages at this facility."
-Gerry Dryer, Project Manager, Faithful + Gould at General Mills Yoplait
"Feyen Zylstra was an integral part of our team, helping to successfully complete another project on schedule and under budget."
- John Pierman, Project Manager, Barton Malow Company
"Feyen Zylstra has provided Interlochen Center for the Arts successful service for decades. Their technicians are highly skilled and are always willing to go above and beyond to provide excellent results. The work they have performed has always been of the highest quality and they employ, without a doubt, some of the best, most professional and courteous technicians in the industry. I recommend Feyen Zylstra wholeheartedly for any data network installation project."
- Tim Loosemore, IT Operations Manager, Interlochen Center for the Arts
"FZ's employees have proven to be team players and problem solvers that bring solutions to the table. They're also pleasant to work with. They are dedicated to our team and provide strong BIM and prefabrication capabilities that have added value to multiple projects."
- Jamie Erbes, Project Manager, Christman Co.
"FZ continually demonstrated, from the initiation to the completion, their willingness to be a team player to complete the project successfully. Their ability to provide engineering design and review has been a true value added to the projects in terms of accurately defining the deliverable, improvement to project schedule, and optimizing project cost. All of the team members they had involved brought an attitude of cooperation and high standards to the project."
- Jeff Tutman, Senior Vice President, Kajima Building & Design Group
"The City of Walker is greatly appreciative of all the work, effort, and time in which Feyen Zylstra put into our audio project. We have already had positive comments from the residents of the improved sound of our recordings. The communication and timely installation were greatly appreciated, and your staff was amazing to work with."
- Sarah Bydalek, City Clerk, City of Walker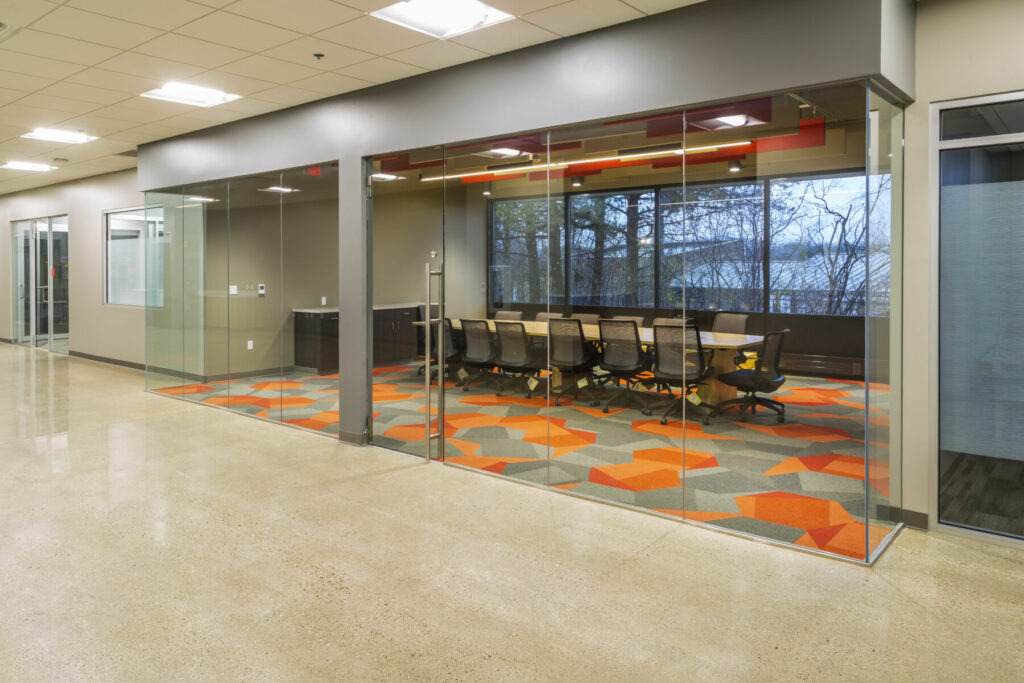 Vos Glass Vos Glass For over 40 years, Vos Glass has provided top-of-the-line, professional glazing..